Last updated on December 31st, 2022 at 01:38 pm
Best Kitchen Sink Brands in India for Your Modern Kitchen
When you walk into a kitchen, you're almost certain to see a kitchen sink, which is both a common and necessary piece of equipment. Acknowledging the difficulties that people experience on a daily basis in the course of their profession. Choosing the best kitchen sink brands in India will give answer to all the questions of your problems. Consequently, a wide range of kitchen tasks can be completed without too many difficulties thanks to them. This type of plumbing fixture is typically used for dishwashing, washing your hands and other tasks in the kitchen. They have hot-and-cold water faucets with sprayers for easy rinsing convenience.
Dishes, fruits and vegetables, and other culinary necessities are commonly washed at the sink in the kitchen. Many various types of finishes, including satin, glossy, and anti-scratch, are available for the kitchen sinks in our collection. Enamelled cast iron, stainless steel, composites and solid surfaces are the most common materials used. Choosing a kitchen sink necessitates ensuring that the faucet you choose is compatible with the sink you've chosen, or that the faucet is compatible with your sink or not so choose the best faucet as well. So, choose from the best brands of kitchen sinks.
Carysil – India's Finest Kitchen Sink
Kitchen Sinks From The Futura Collection.
The Kitchen Sink By Franke Corporation
Neelkanth – Best Kitchen Sinks Available In India
Jindal – Best Rated Stainless Steel Kitchen Sinks
Crocodile – Best Kitchen Sinks To Buy
Alton – Best Kitchen Sink In India
Zinzer Granite/Quartz Kitchen Sink
Aster – Best Stainless Steel Kitchen Sink Brands In India
Alligator Imported Garnet Kitchen Sink
Ruhe Square Bowl Kitchen Sink
Prestige (37″X18″X8″ Inch) Single Oval Bowl 'Drain Board' Stainless Steel Kitchen Sink
Stanley Stainless Steel – Best Top Mount Kitchen Sinks
Royal Sapphire Stainless Steel Polished Sink
Fossa 45″ X 20″ X 10″ Double Bowl With Drain Board Handmade Kitchen Sink
Evanex 37″ X 18″ X 10″ Handmade Matt Finish Double Bowl With Tap Hole
Kaff – Best Kitchen Sink Brands
Hafele – Best Stainless Steel Kitchen Sinks
Nirali – Kitchen Sink Which Is Best
Cera India – Best Stainless Steel Double Bowl Kitchen Sink
Hindware – Best Granite Composite Sinks For Kitchen
Knowing all the details, let's now discuss the best kitchen sink brands in India in more details and let's see What are the best kitchen sink brands in India?
So the best kitchen sink brands in India are as follows :-
Carysil – India's Finest Kitchen Sink : Best Granite Kitchen Sinks in India.
Top sink brands in India are vying for the top spot with this one. Top-of-the-line composite quartz-granite marble is used to craft these luxurious sinks. Carysil's high-end sinks are built of best composite quartz–granite marble kitchen sink. This are one of the best granite kitchen sinks in India.
There is no need to worry about replacing your kitchen sink in 10-15 years because these sinks are built to last. Carysil are the best quartz kitchen sinks in India. The fact that this kitchen sink is certified makes it even better. Compared to its Western competitors, which are renowned for their greater performance and quality, this one is on par.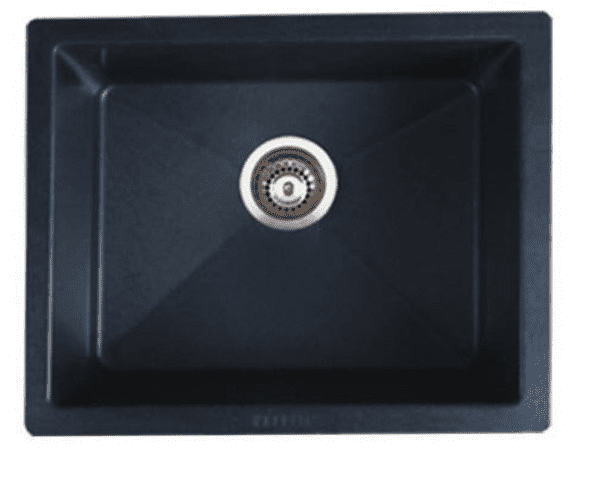 Brand Name : Carysil
Brand Establishment : 1989
Material Types :
Installation type :
Included Component :
Special Feature :
Kitchen Sinks from the Futura Collection: Best Kitchen Sinks in India.
Futura is the firm to turn to if you're seeking one of India's best kitchen sink manufacturers. This kitchen sink has a unique charm thanks to the latest finishing techniques. People appreciate it because it has the following traits and features: A high-quality sink that enhances your kitchen's personality, flair, and beauty. It's a one-of-a-kind piece, thanks to the use of cutting-edge polishing methods. Design and engineering techniques at their pinnacle. Maximum capacity for water drainage and storage. As a result, your sink is safe and efficient to use, as well as easy to clean and maintain, which is critical while preparing food. Futura is another one of the best kitchen sinks in India.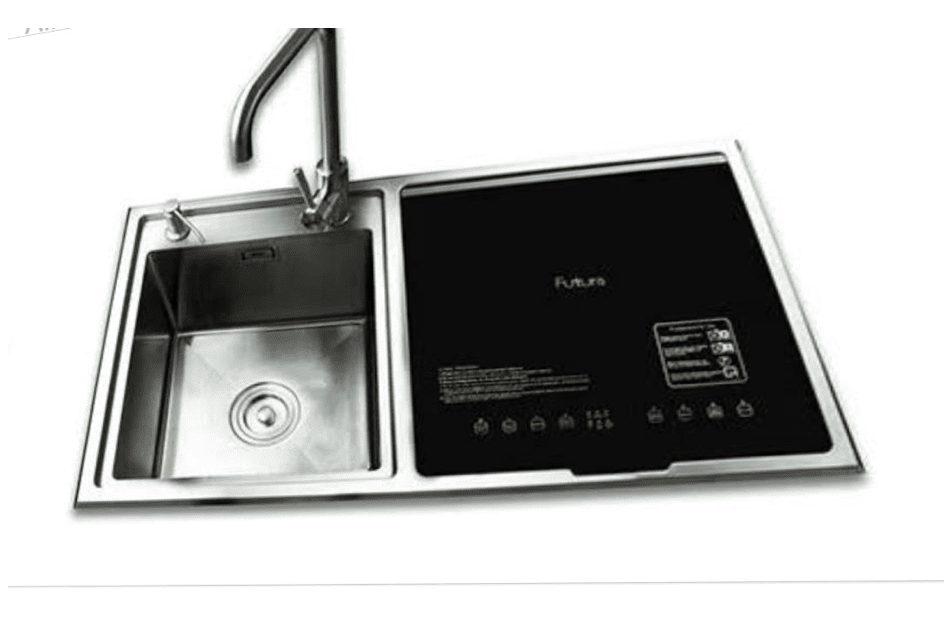 Brand Name : Futura
Brand Establishment : 1997
Material Types :
Installation type :
Included Component :
Special Feature :
The Kitchen Sink by Franke Corporation : Best Stainless Steel Kitchen Sink Brands in India
Thick stainless steel layers are used to construct the Franke kitchen sink, making it durable and long-lasting. The sink is built to last. The reason for this is that stainless steel is easy to clean and doesn't rust. Franke is the best kitchen sink brand in India.
Its alloy is made up of chromium, nickel, and steel which carries 17-18%. This is why it's so durable and has no pores. Rust and chemical resistance are included in the exterior's protective coating .This sink can be recycled indefinitely. This is the best stainless steel kitchen sink brands in India.
With its sturdy stainless steel construction, this sink will survive for many years. In India, Franke is one of the most popular sink brands. The high-quality stainless steel utilized in its construction is what makes this the top brand of the kitchen sinks.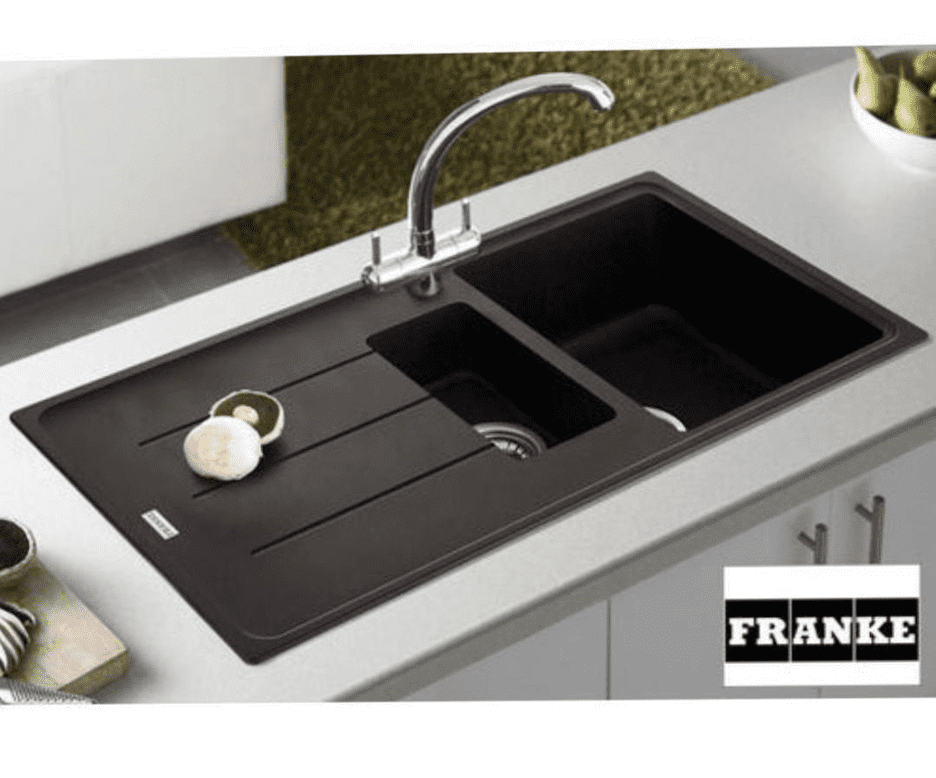 Brand Name : Franke Corporation
Brand Establishment : 1911
Material Types :
Installation type :
Included Component :
Special Feature :
Neelkanth : Best Kitchen Sink Brand
Look no further than Neelkanth if you're looking to compare kitchen sink prices. From reputable online sellers, you can purchase this kitchen sink. For more than three decades, stainless steel kitchen sinks of this type have been a household brand in India. As a result, its quality has been proven over time! Neelkanth may indeed be the best kitchen sink brand because it's built of a durable metal alloy that can withstand the test of time. In terms of cleaning, Neel Kanth sinks are easy to clean.
The kitchen sinks in Neelkanth's house are stain-resistant, Anti-tarnishing properties, Rust-proofing. This material is heavy robust and designed to keep noise at bay. Limited warranty of 25 years.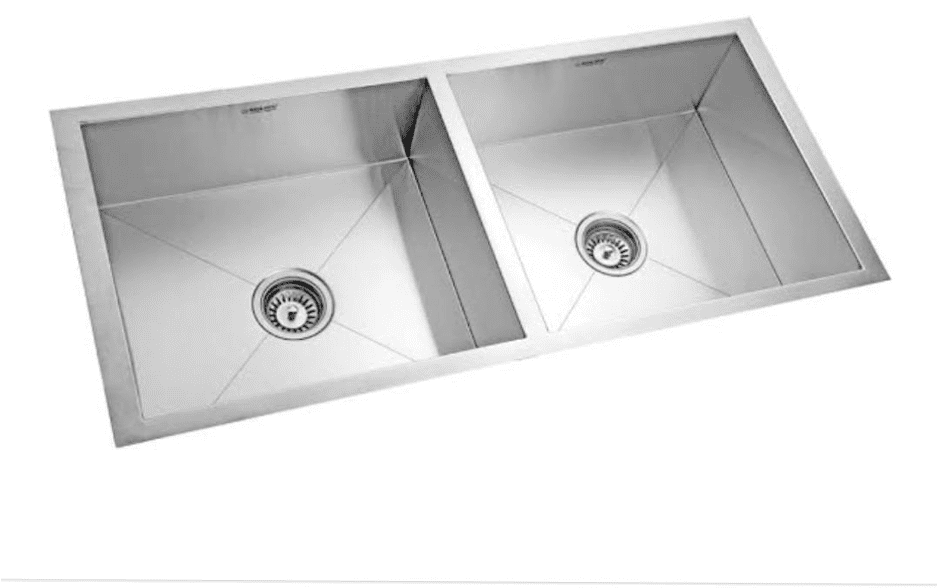 Brand Name : Neelkanth
Brand Establishment : 2015
Material Types :
Installation type :
Included Component :
Special Feature :
Jindal : Best Countertops Kitchen Sinks Brand in India
One of the most common kinds of installations is done at the same level as the sink and is built into the countertops. However, apron sinks can also be built in a "country style," meaning that they are placed on top of a cabinet or on a freestanding table that is set against the wall, and they are not surrounded by countertops. Jindal gives the best countertops kitchen sinks.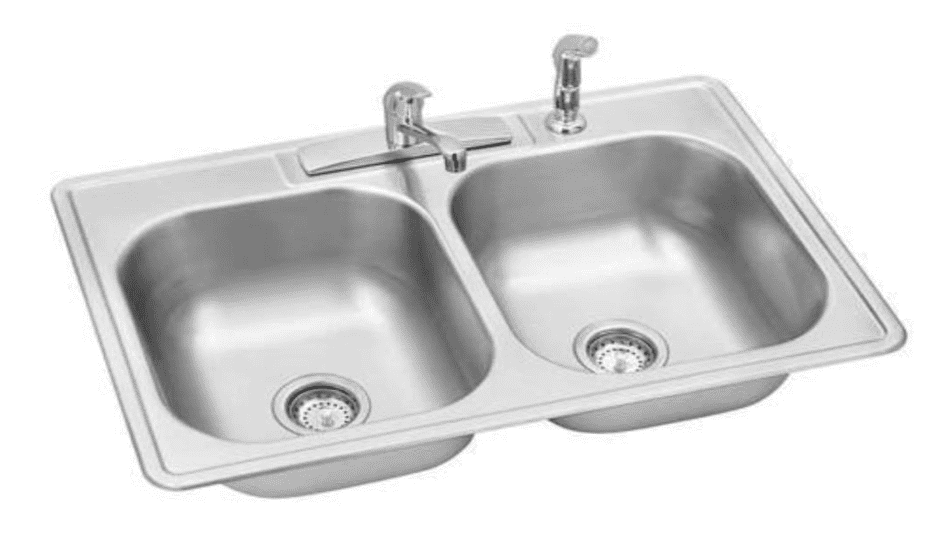 Brand Name : Jindal
Brand Establishment : 1970
Material Types :
Installation type :
Included Component :
Special Feature :
Kitchen Sinks Brands in India Types (Type of Kitchen Sink)
Top mount or self-rimming sinks-
Sinks that are installed under the countertop.
Sink with two bowls
A one-bowl sink
Sinks known as "farmhouse" or "apron"
Sink on an island or a prep sink
Integrated sink
Top Mount Or Self-Rimming Sinks: Top Kitchen Sink Brands in India
Installing a kitchen sink from the top is the most usual method. A hole is given into the counter and the sink is fitted from above with the help of a template which is given by the sink manufacturer. The entire weight of the sink is bared by rim. Afterward, the sink's edge is glued into place with silicone. These sinks are referred to as rimmed or self-rimming sinks because of the rim formed by the sink's edge. One of the best top mount kitchen sinks in India can be of Carysil.
Sinks That Are Installed Under The Countertop: Best Undermount Kitchen Sink Brands in India
Unlike top-mount sinks, under mount sinks are fastened to countertops with specific clips.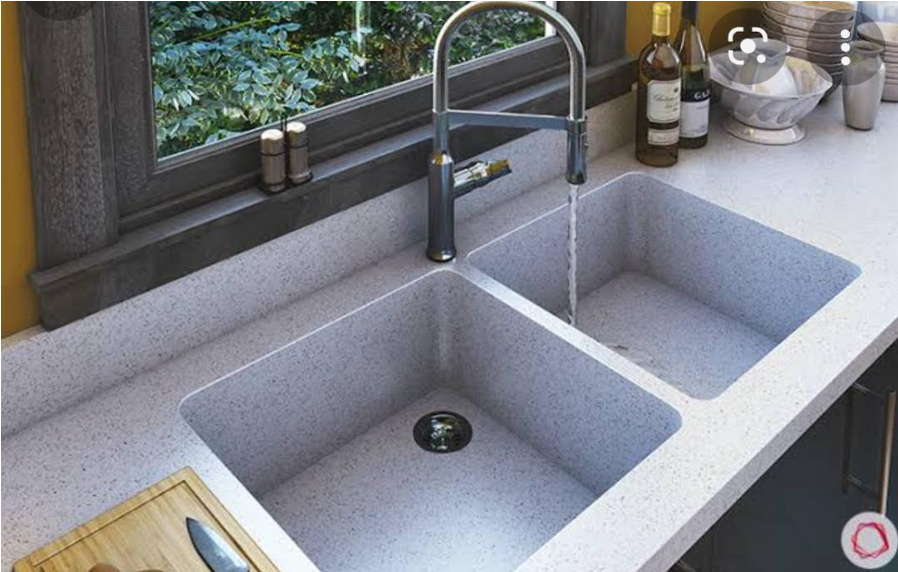 Sink With Two Bowls: Best Kitchen Sink Brands in India
Sinks with two basins, the most common style, allow you to wash on one side while rinsing or drying on the other. Double bowl sinks have features like they are multi-purpose and highly adaptable because they can also be used for washing, rinsing, and draining. A decent double basin sink is difficult to go wrong with. While for a kitchen, sink with double Bowl are best.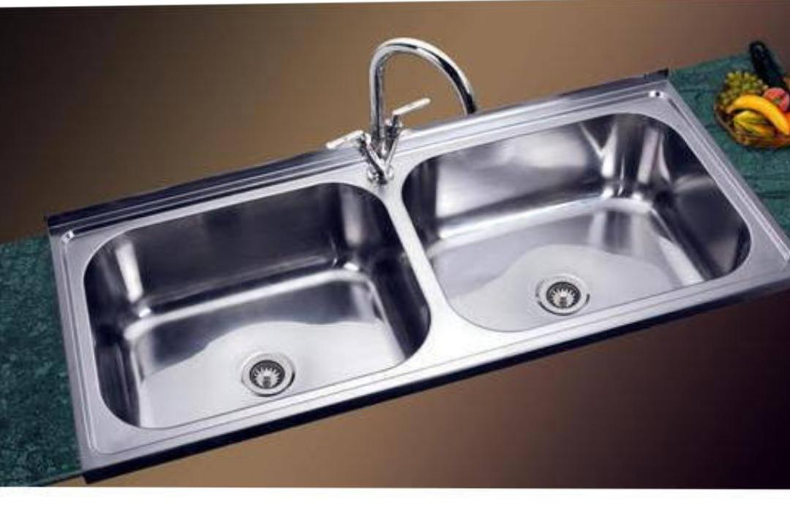 A One-Bowl Sink: Best Kitchen Sink Brands in India
Farmhouse (apron) sinks, as well as in-counter sinks, are both examples of single basin kitchen sinks. The basin of this sink is not split in any way.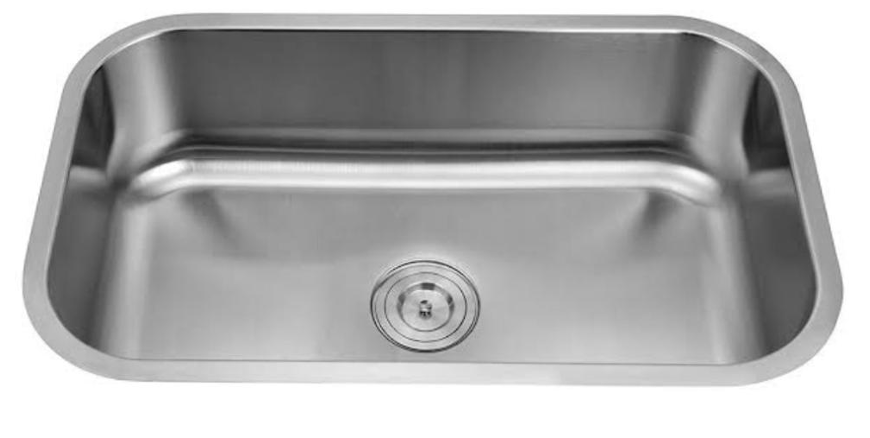 Sinks known as "Farmhouse" or "Apron":Best Kitchen Sink Brands in India
They're enormous single basin sinks with a unique front wall that serves as both the front of the sink and the counter. In-counter installations with the sink at eye level are the most common. On the other hand, apron sinks can be set "country style" on top of a cabinet or a standalone table fastened to the wall. This are the most trendy and best quartz kitchen sinks in India.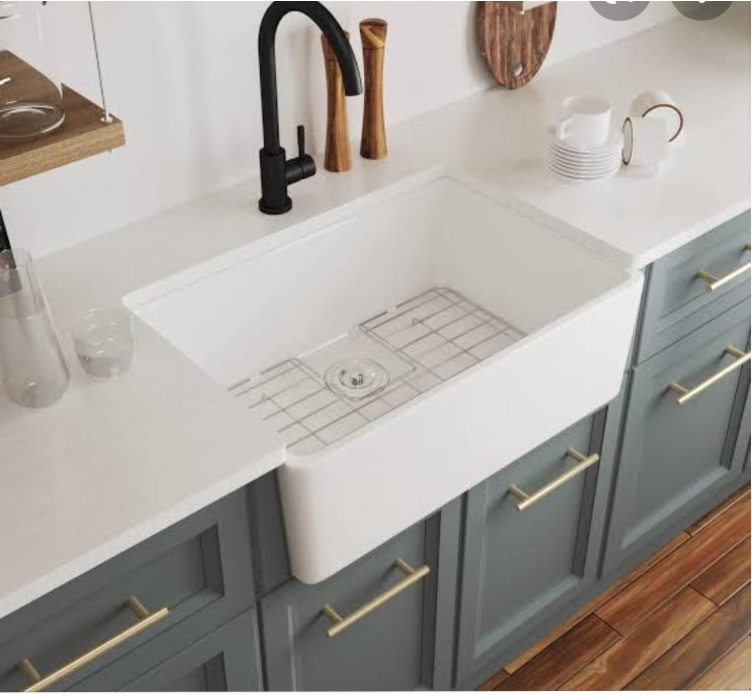 Sink On An Island Or A Prep Sink: Best Kitchen Sink Brands in India
Bar sinks, also known as prep sinks, are utilized either for bartending operations or for additional food preparation. They are significantly smaller than primary kitchen sinks. Sinks used for bar preparation and washing dishes nearly often have a single basin and typically measure no more than 15 inches square or in diameter (round).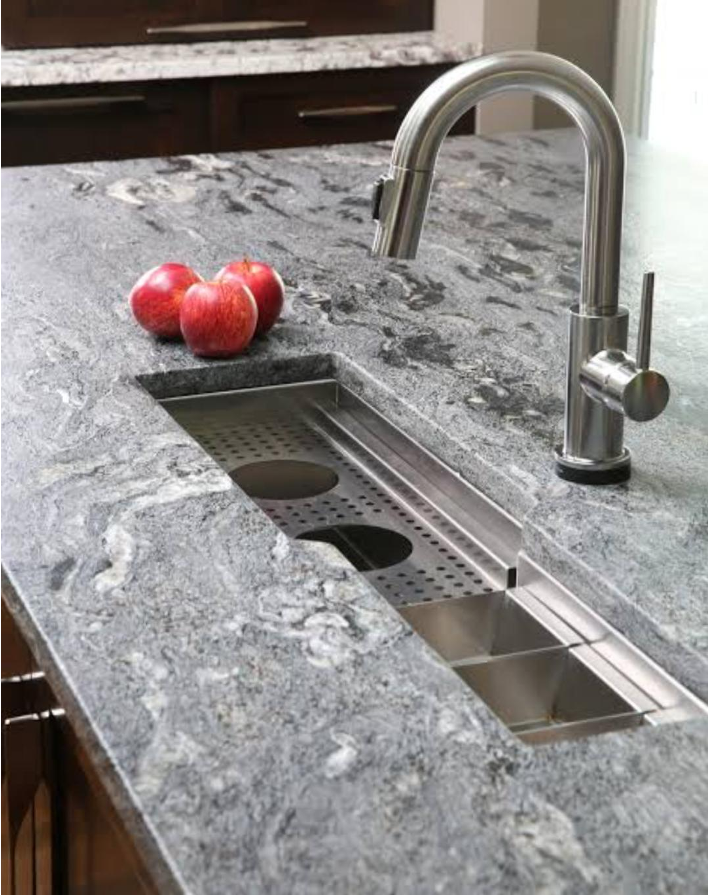 Integrated Sink – Best Kitchen Sink Brands in India
Integrated (or integral) sinks have been developed by the manufacturers of solid surface countertops, such as Dupont for its Corian line and Samsung for its Staron brand. Integrated sinks are sinks that are constructed out of the same material as the countertop and are welded into place in the shop where the countertop was fabricated.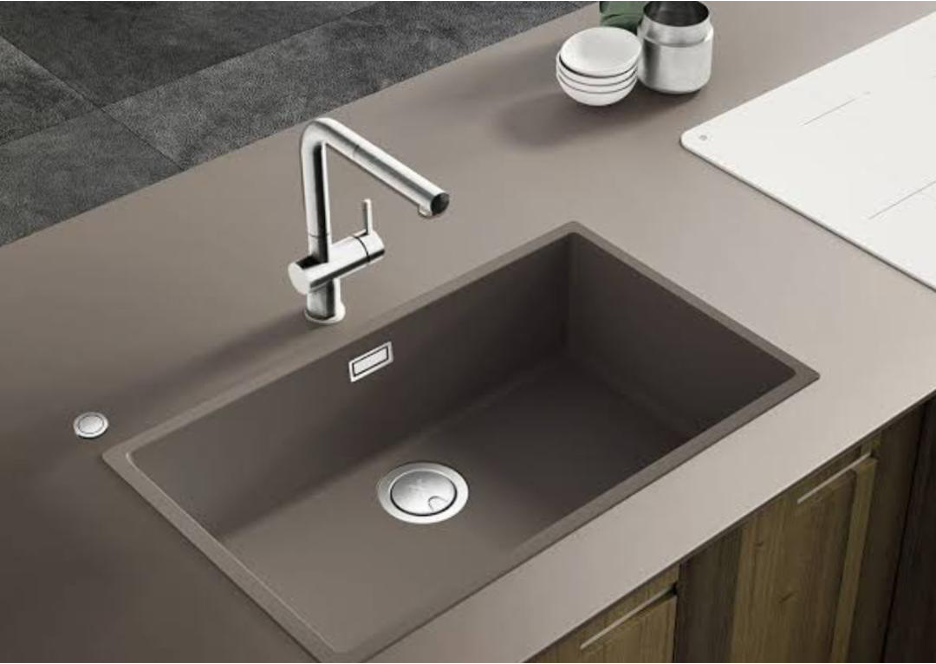 FAQ : Best Kitchen Sink Brands in India
What Should Be The Right Sink Material?
Anyone who's built or rebuilt a kitchen understands how many decisions can pile up quickly. Knowing your options can reduce stress. Here, we discuss sink materials.
When choosing a sink material, consider cost, functionality, and aesthetics. A cheap stainless steel sink might scrape and reveal watermarks, so be careful. White fireclay or iron sinks are attractive but require considerable upkeep. Integral sinks are pricey and not always bulletproof.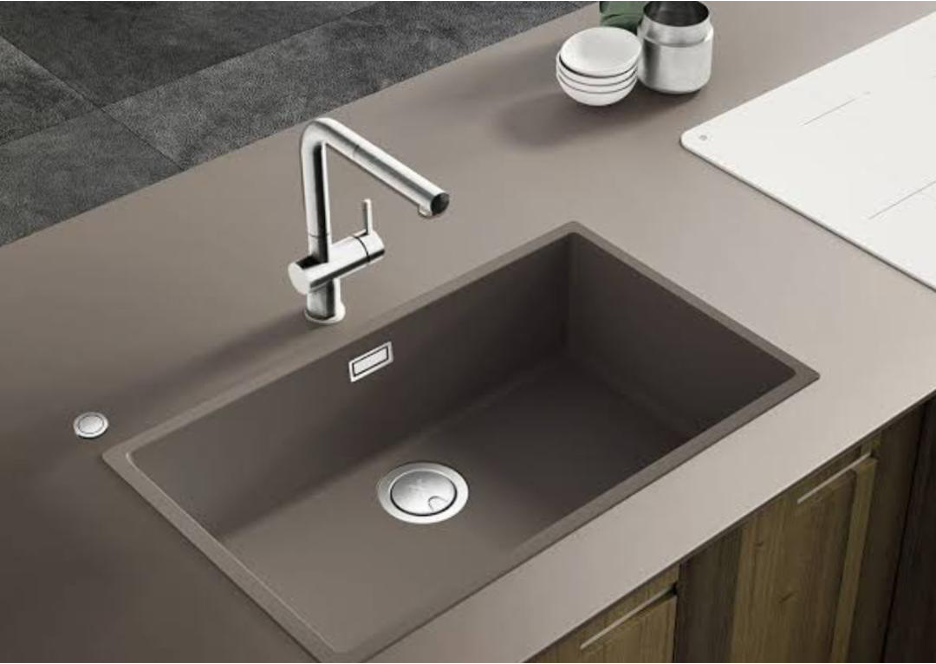 What Should Be The Right Size For The Sink?
Larger sinks cost more. You should also be reasonable about sink use. If you're not an active chef, you can get by with a regular size (22 to 33 inches long), but if you have the counter space, go bigger. Also consider scale. Large farmhouse sinks can overwhelm a small kitchen.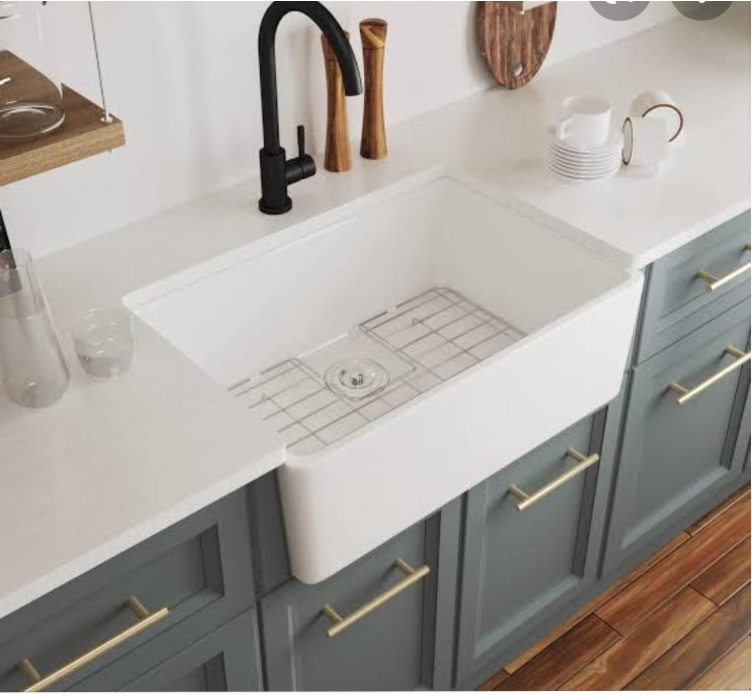 Which Grade Is Best For The Kitchen Sink?
It is widely accepted that stainless steel sinks made of grade 304 are the best. The steel must contain at least 50% iron to be classified as 18/8 stainless steel. You'll be able to tell high-quality stainless steel sinks from low-quality ones if you know these features.
Which Sink Gauge Is Best?
The 18-gauge, 0.0500-inch sink is of higher quality. 16 to 18 gauges are recommended for a stainless steel kitchen sink. 16-gauge stainless sinks are 0.0625 inches thick and considered luxurious.
What Is The Lifespan Of Stainless Steel Sinks?
Steel sinks typically last 15 to 30 years, while porcelain sinks often last 25 to 30 years or more, with cast iron core sinks lasting longer than steel sinks.
What Are The Materials Used For Making Sinks?
The most prevalent materials for kitchen sinks are stainless steel and composite. As a bonus, composite sinks can be found in a wide range of colors. With good care and maintenance, these materials should last a long period. Hence, stainless steel and composite can be called as the best kitchen sink materials for 2023.
 
Even though they are less prevalent, cast iron sinks are still used in bathrooms and kitchens.
Granite, marble, onyx, and travertine are all examples of natural stone sinks that are less popular with most homes. They're gorgeous, but the price tag is prohibitive.
 
Your kitchen should have enough room for your new sink. Under mount sinks are one of the good example for this. Choosing a sink that's too large for your cabinetry is the most common blunder our customers make. Stainless steel kitchen sink are best and long lasting.
What Is The Mount Type Of Sink?
Drop-in, under-mount, and dual mount are the three most common countertop mounting options for a kitchen sink.
Drop-in:
Installation of a drop-in sink (also known as a top mount or self-rimming sink) involves mounting it on top of the countertop and allowing it to sit flush with the edge. Drop-in sinks are a perfect weekend project for the do-it-yourself since they can be easily removed and reinstalled without damaging the counters.
Under Mount:
The seamless appearance of an under-mount or recessed sink is achieved by installing it under the countertop. It's the countertop material of choice for remodelers due to its clean, uninterrupted appearance. Under mount sinks should only be fitted by a trained professional because of the difficulty of mounting to a solid surface.
The Dual Mount:
Except for quartz sinks, which have a thicker rim, the flat rim of a dual mount sink is normally only the thickness of the material. As an under-mount or a drop-in option, they may be put on any countertop and are quite adaptable. A dual-mount sink gives you more options when it comes to picking your countertop or remounting your sink in the future. Therefore, best double mount kitchen sink can be of Jindal.
Conclusion:
In addition to enhancing the appearance of your house, the style you select will meet your specific dietary requirements and cooking preferences. A variety of sink materials and styles are available to suit any kitchen aesthetic, from the ultra-modern to the classic and rustic. An elegant look can be achieved by pairing a countertop and sink. There is no better way to save time and tension than to pair them together. For this reason, think of them as a whole and buy them together. The stainless Steel kitchen sinks are the most adaptable sinks in India.