The Mahalaxmi calendar 2023 is a highly regarded and extensively utilized calendar in India, particularly in Maharashtra. It is an ancient Hindu calendar that is founded on the lunar cycle and supplies essential information about auspicious dates, festivals, and significant events throughout the year.
For over a century, the Mahalaxmi calendar has been recognized for its precision and dependability. It is a comprehensive calendar that includes important dates from various religions and communities, such as Muslims, Christians, and Parsis, in addition to Hindu festivals.
The Mahalaxmi calendar 2023 is an invaluable resource for those who follow traditional Hindu practices and rituals, as it enables them to schedule their significant events and ceremonies in accordance with the most auspicious dates and times. Additionally, it provides information about planetary movements, eclipses, and other astrological events that are considered important in Hindu culture.
One of the unique features of the Mahalaxmi calendar 2023 is its artwork, which is inspired by Indian mythology and culture. Every year, the calendar showcases intricate and stunning artwork that is highly regarded and considered a collector's item.
Overall, the Mahalaxmi calendar 2023 is not only a calendar but also a cultural icon in India that represents the country's rich traditions and heritage. It has become an integral part of the lives of millions of people who follow Hinduism and other religions.
Mahalaxmi Calendar January 2023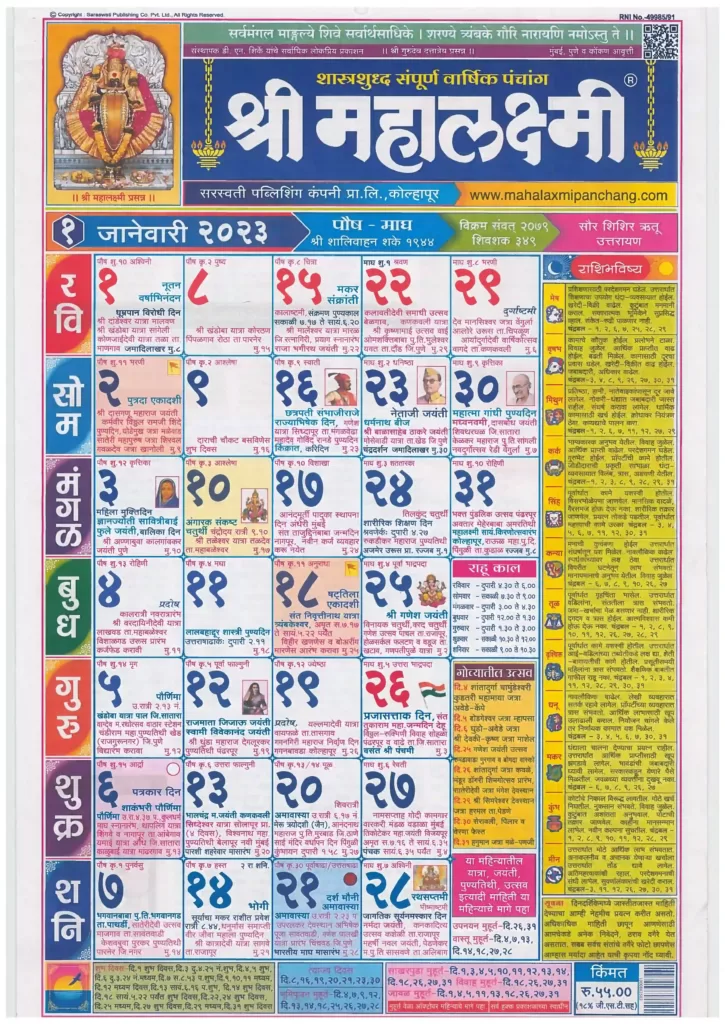 Mahalaxmi Panchang January 2023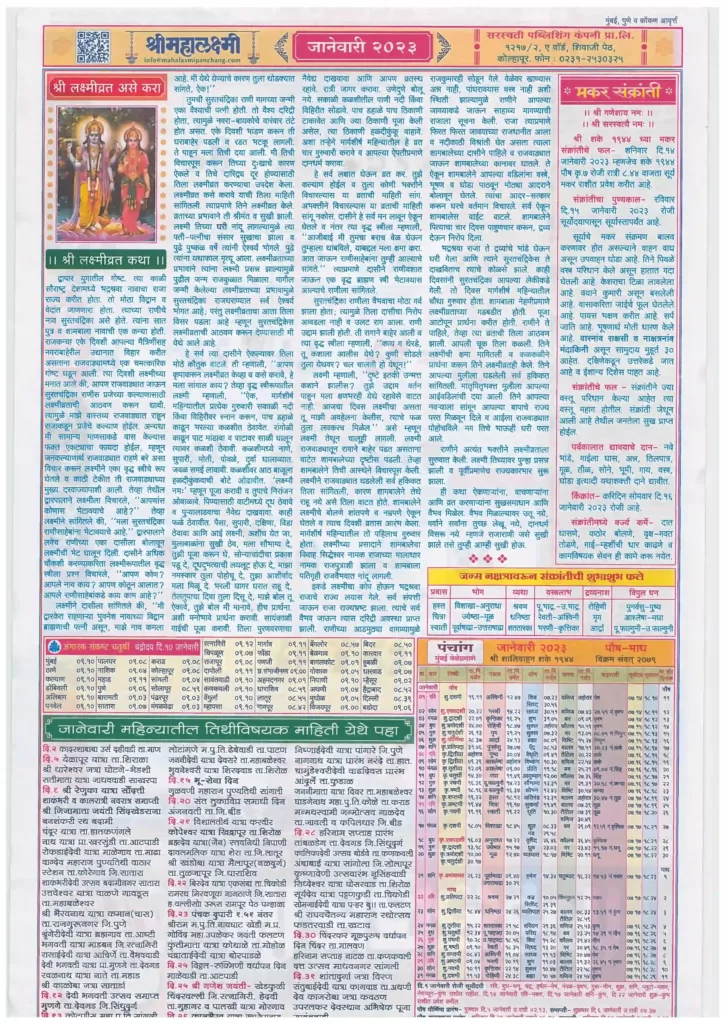 Mahalaxmi Calendar February 2023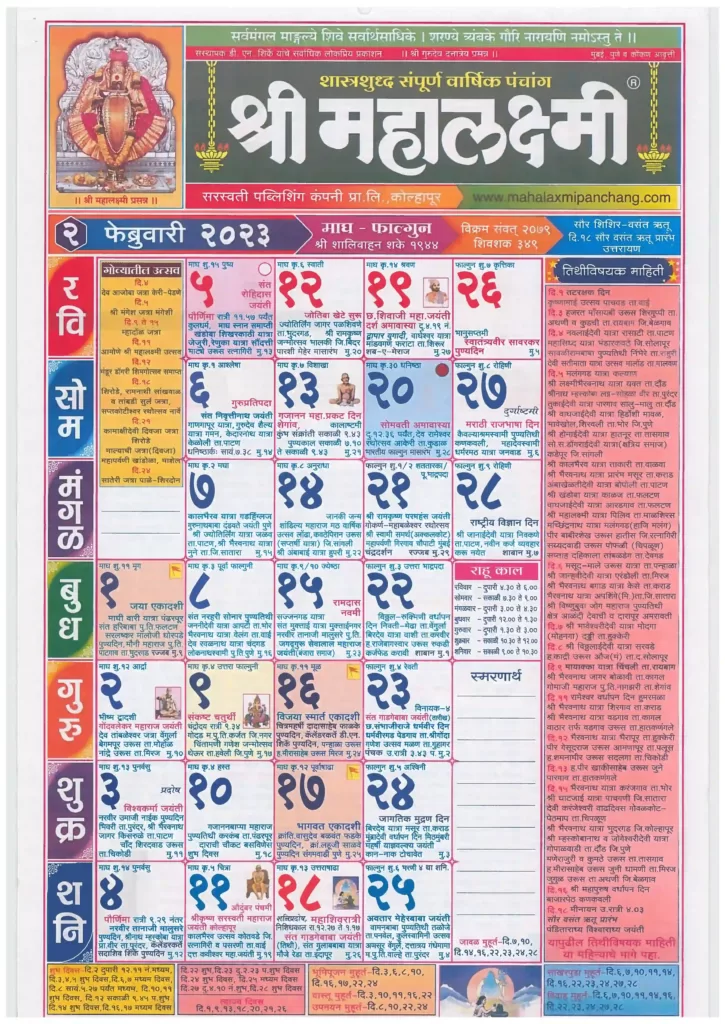 Mahalaxmi Panchang February 2023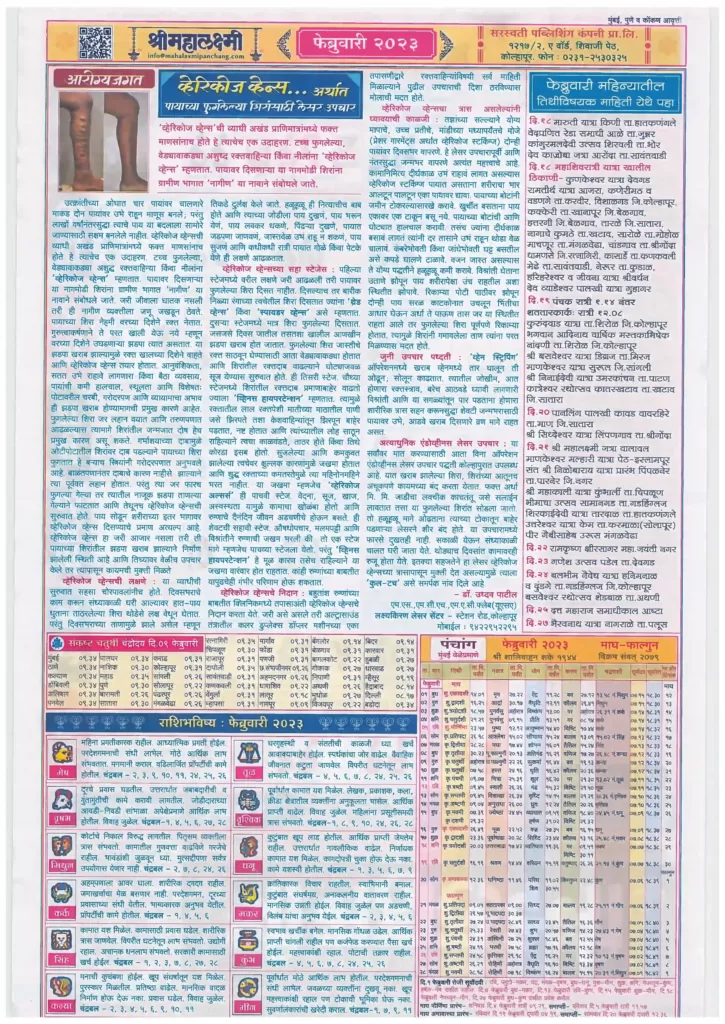 Mahalaxmi Calendar March 2023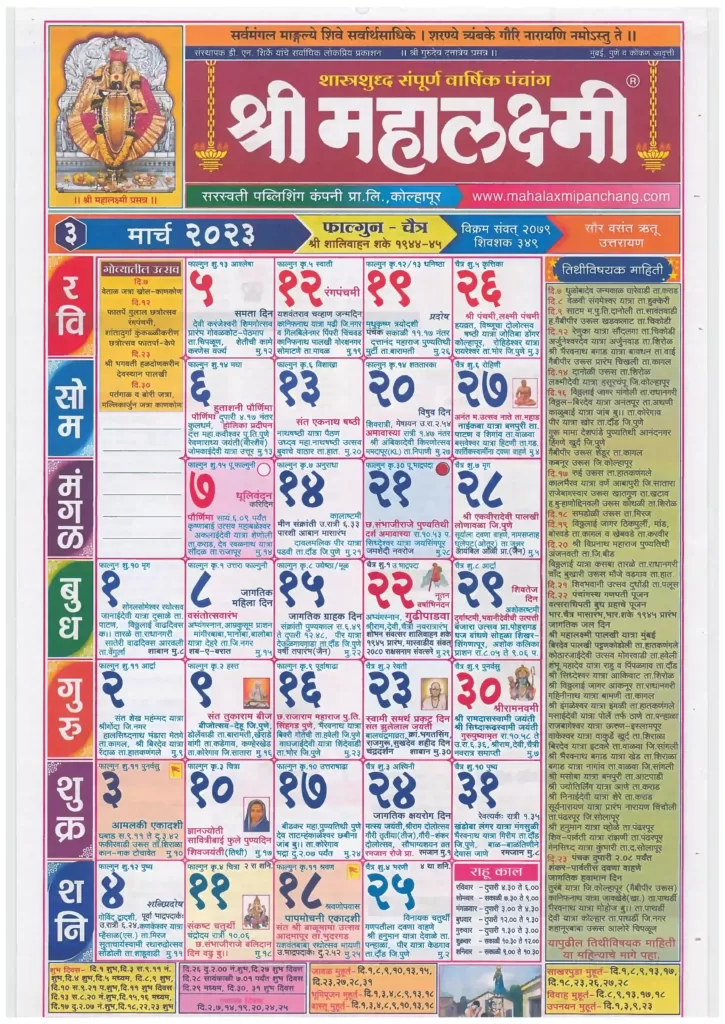 Mahalaxmi Panchang March 2023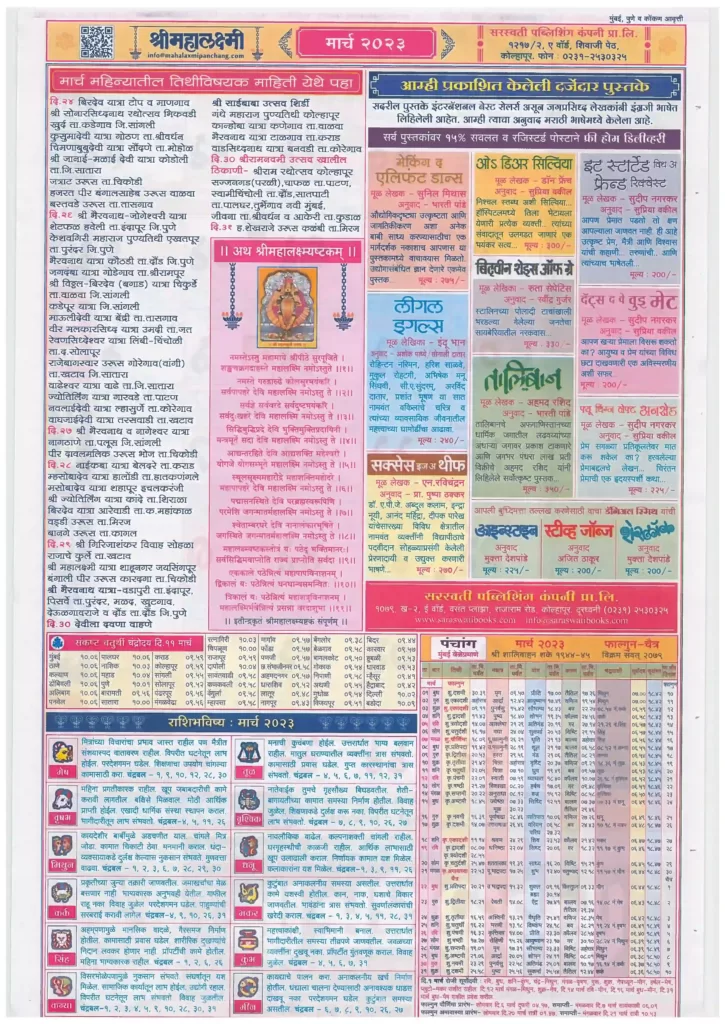 Mahalaxmi Calendar 2023 April
Mahalaxmi Panchang April 2023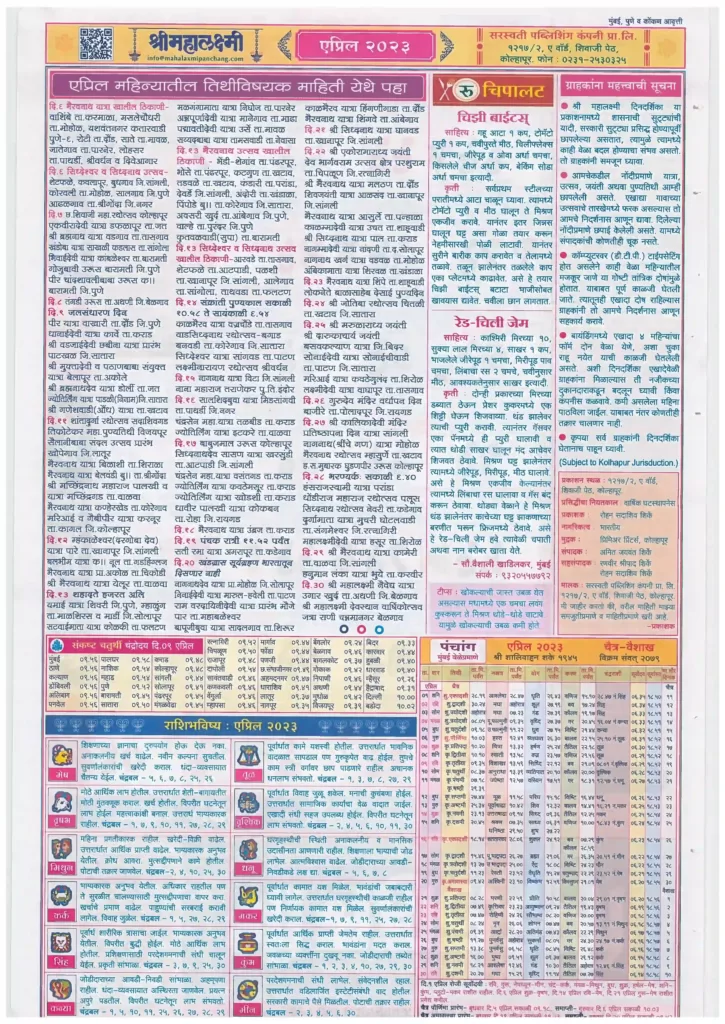 Mahalaxmi Calendar 2023 May
Mahalaxmi Panchang May 2023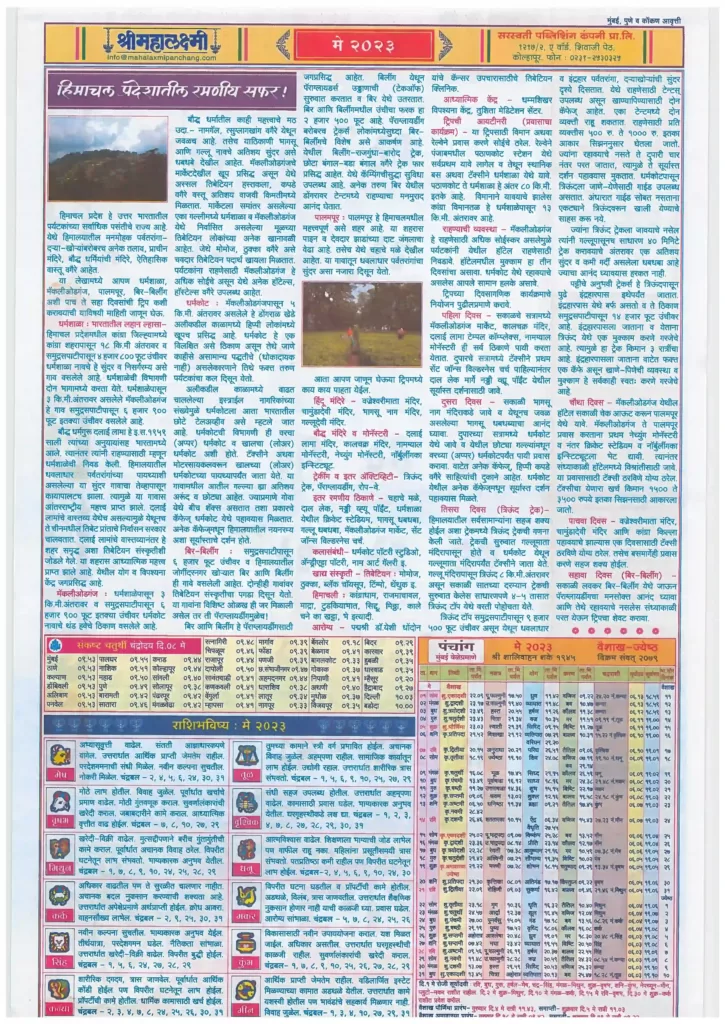 Mahalaxmi Calendar 2023 June
Mahalaxmi Panchang June 2023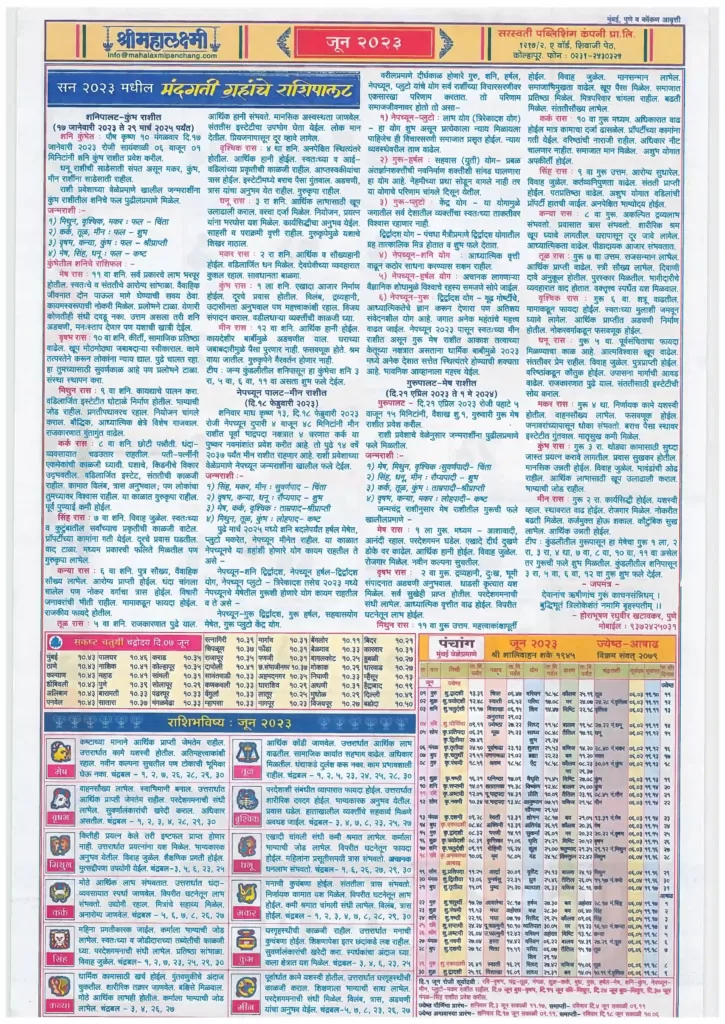 Mahalaxmi Calendar 2023 July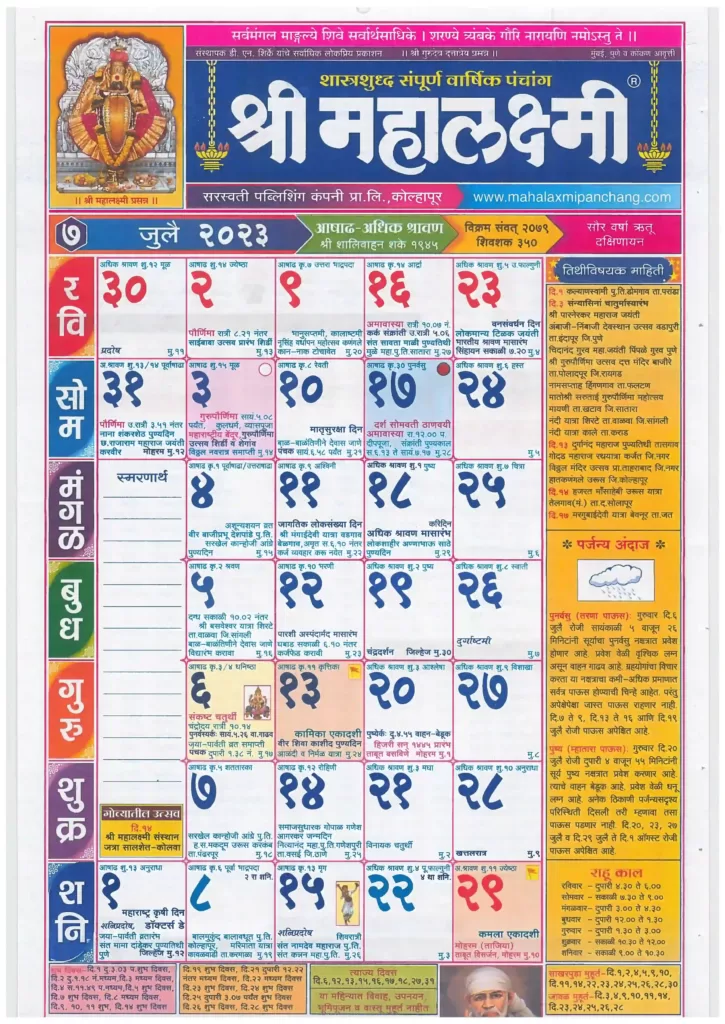 Mahalaxmi Panchang July 2023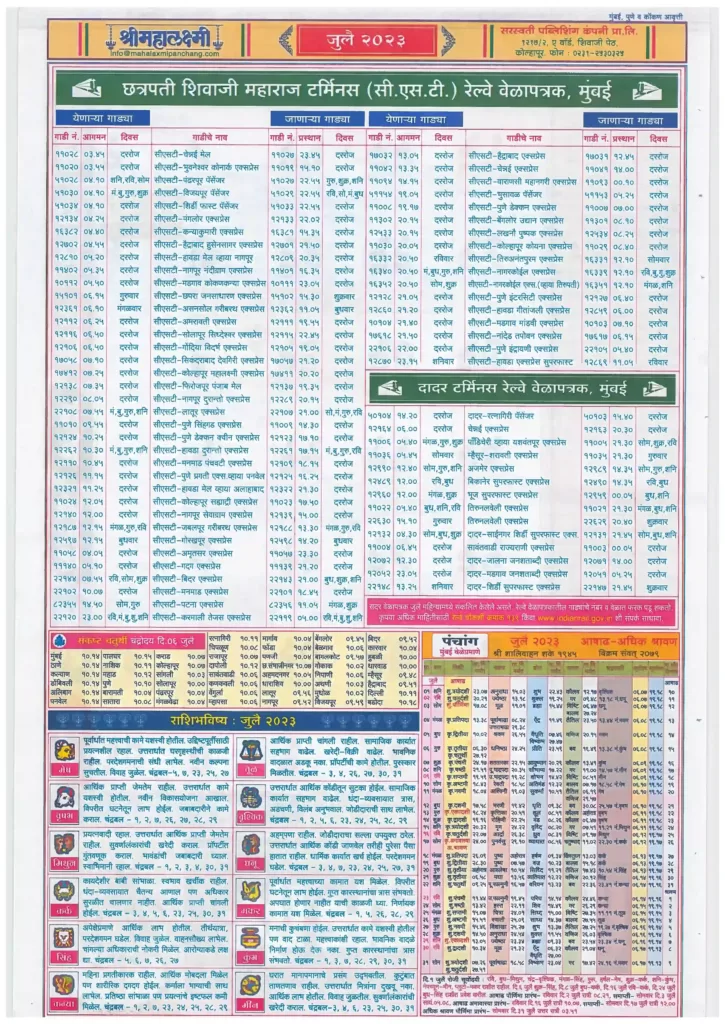 Mahalaxmi Calendar 2023 August
Mahalaxmi Panchang August 2023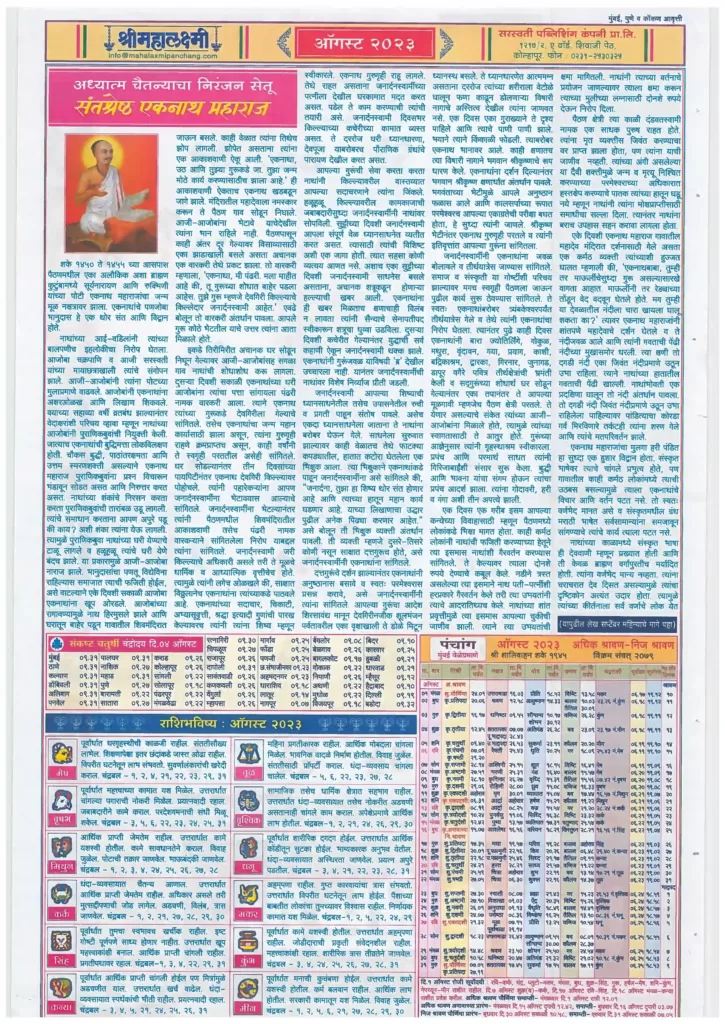 Mahalaxmi Calendar 2023 September
Mahalaxmi Panchang September 2023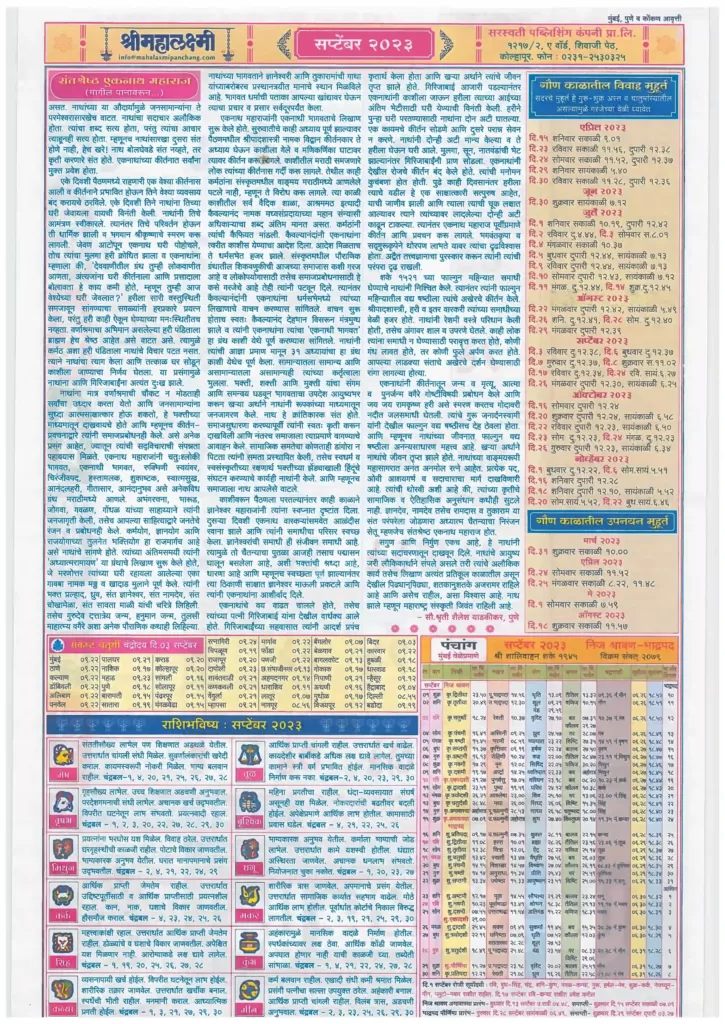 Mahalaxmi Calendar 2023 October
Mahalaxmi Panchang October 2023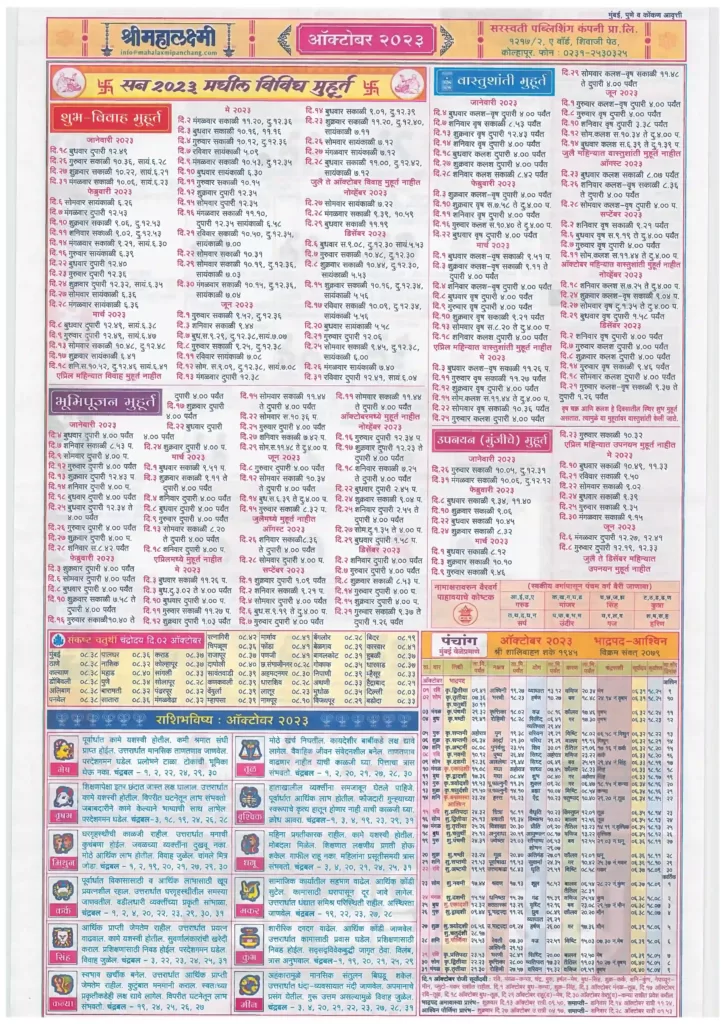 Mahalaxmi Calendar 2023 November
Mahalaxmi Panchang November 2023
Mahalaxmi Calendar 2023 December
Mahalaxmi Panchang December 2023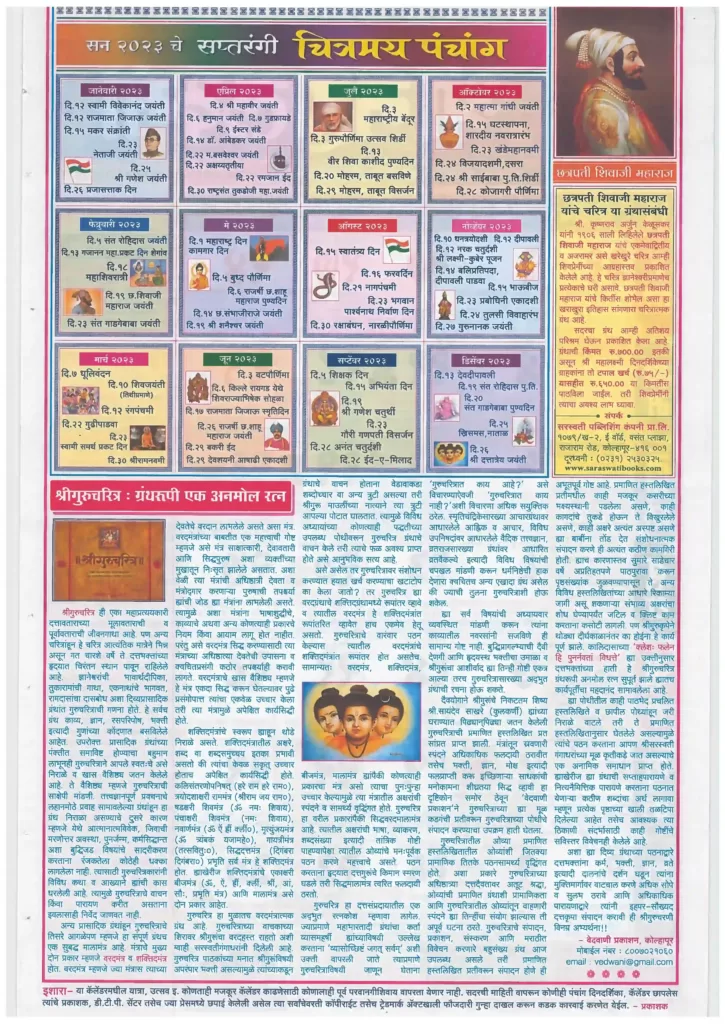 Mahalaxmi Calendar Marathi January 2022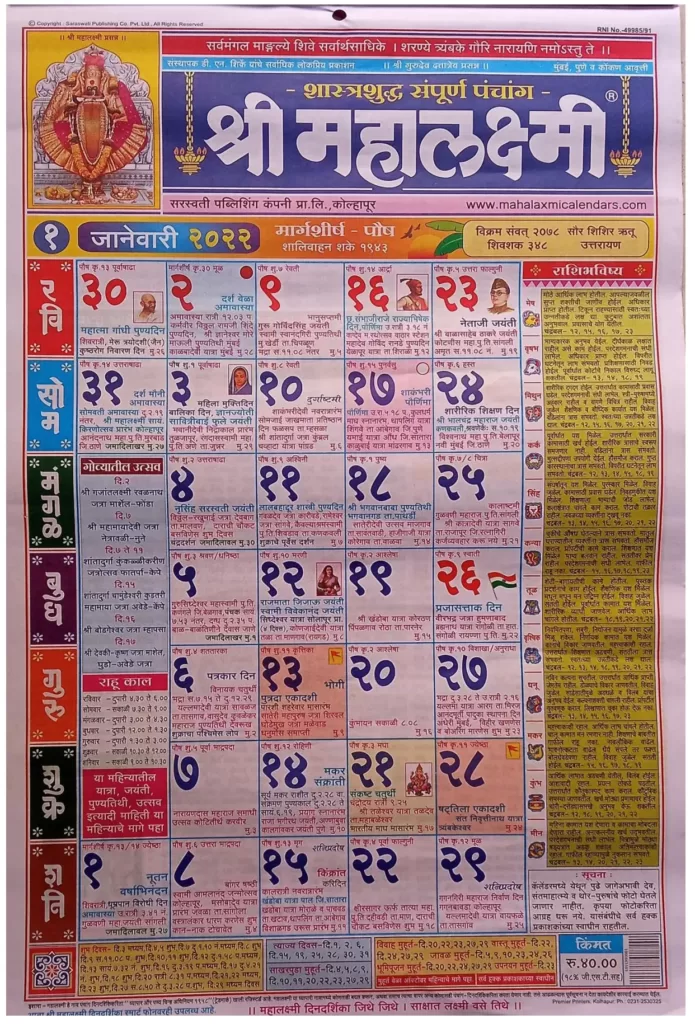 Mahalaxmi Panchang Marathi January 2022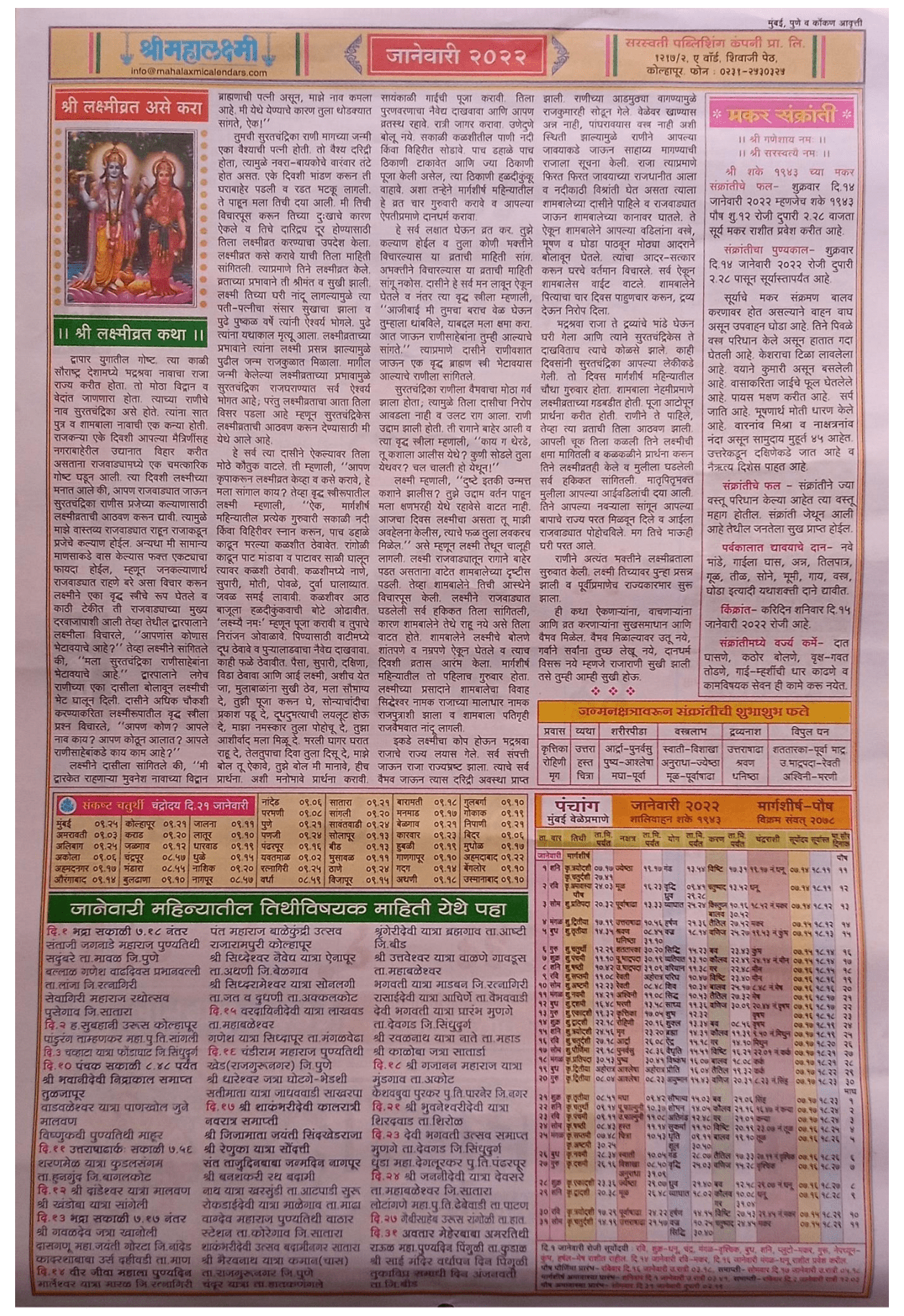 Mahalaxmi Calendar Marathi February 2022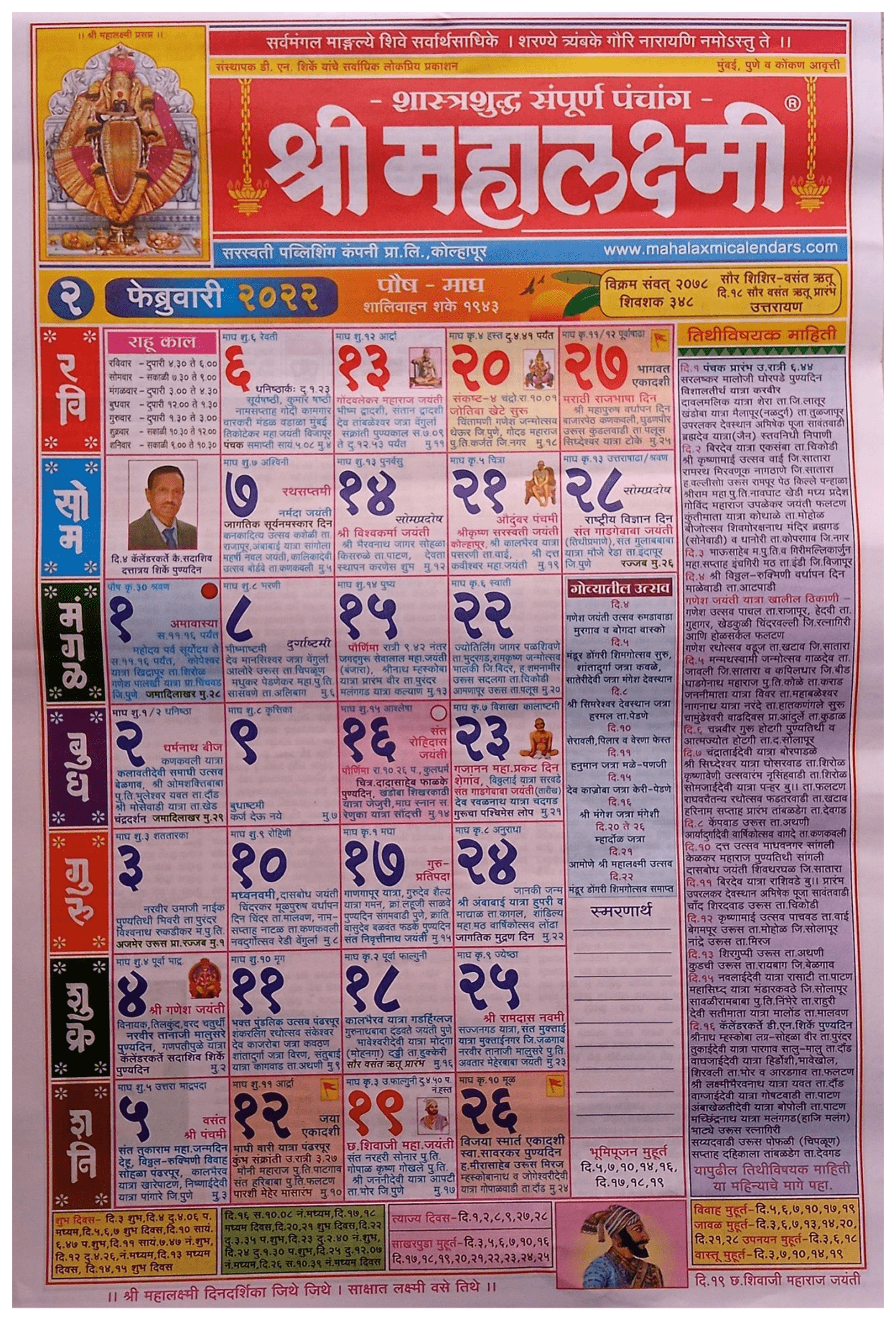 Mahalaxmi Panchang Marathi February 2022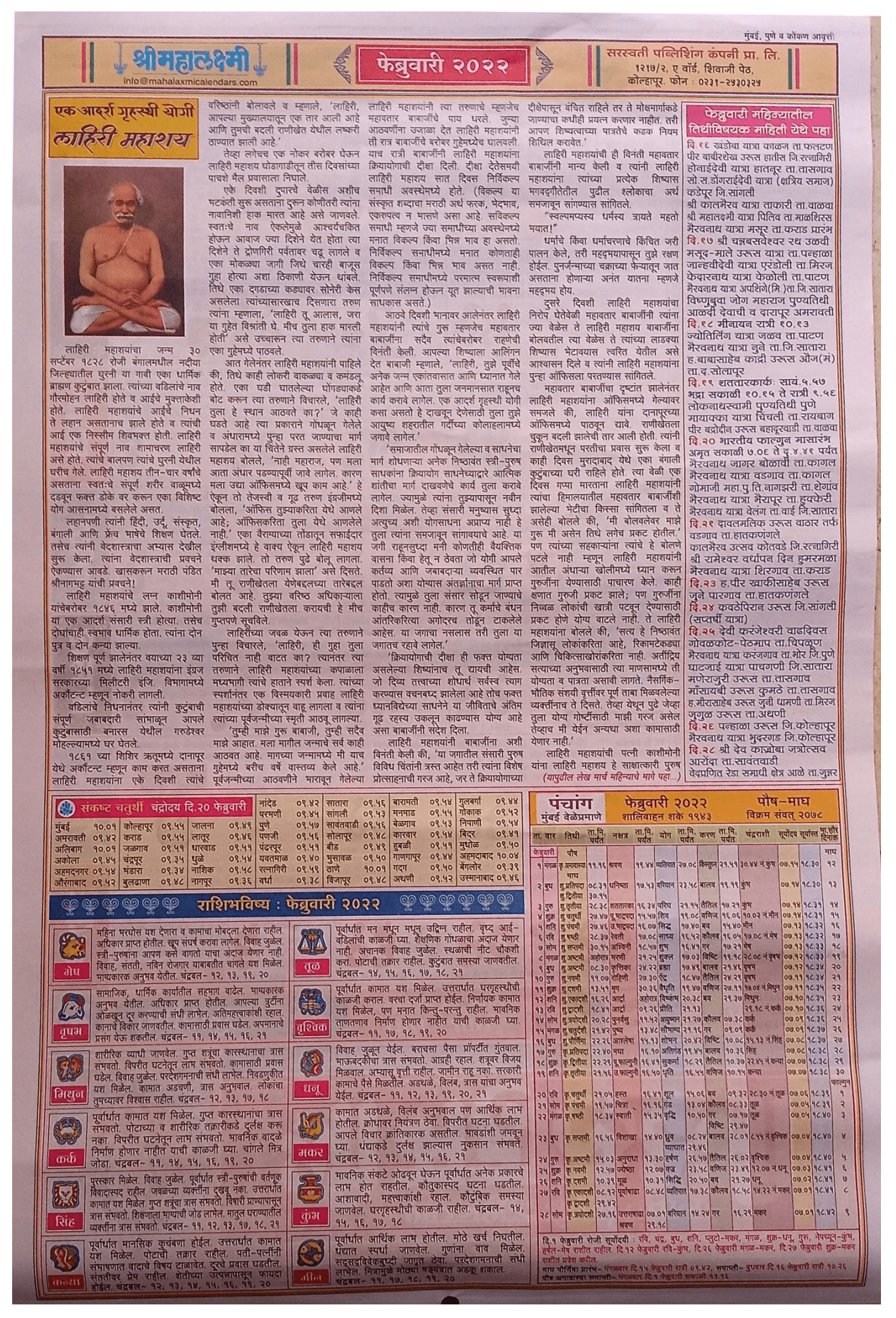 Mahalaxmi Calendar Marathi March 2022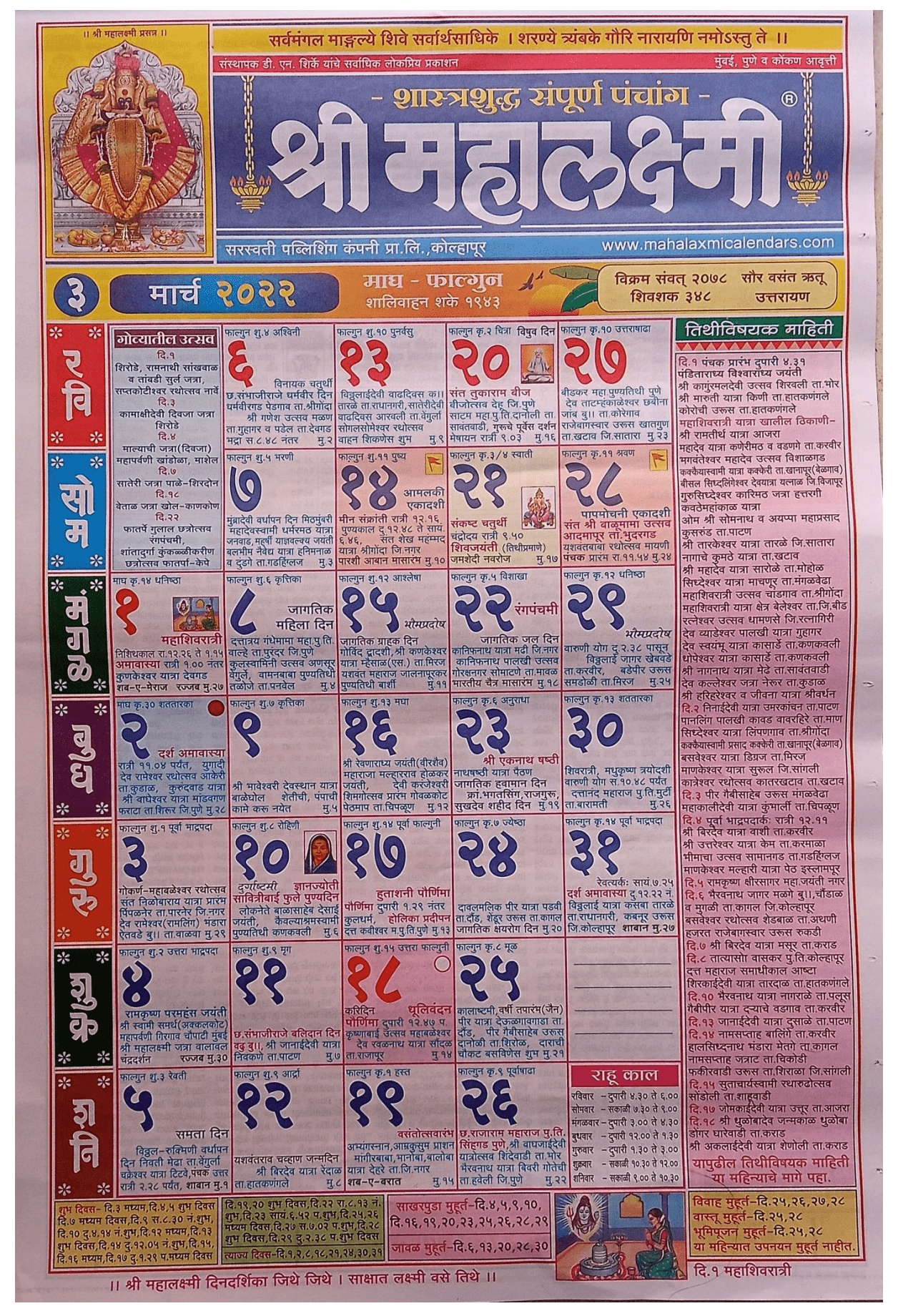 Mahalaxmi Panchang Marathi March 2022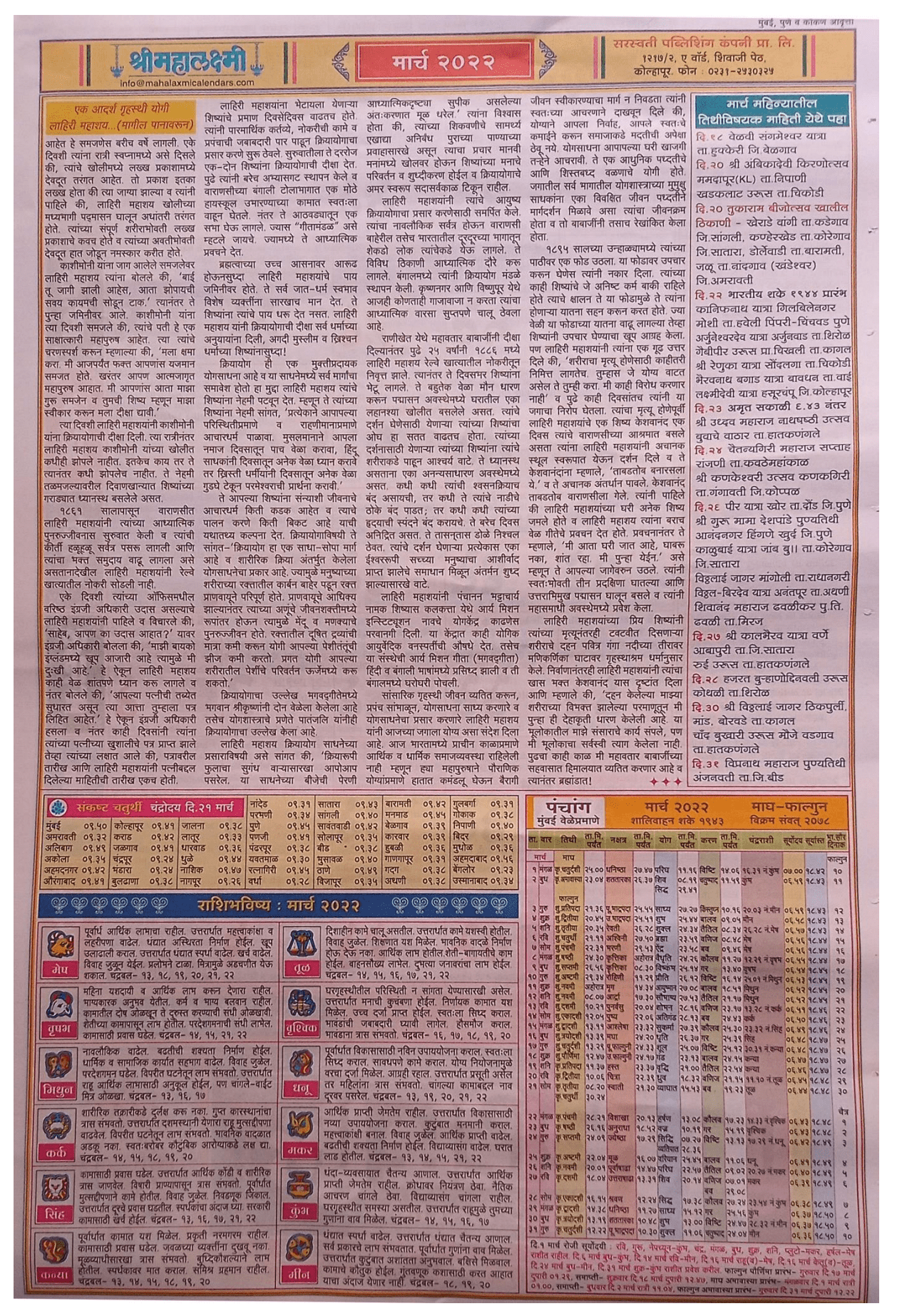 Mahalaxmi Calendar Marathi April 2022
Mahalaxmi Panchang Marathi April 2022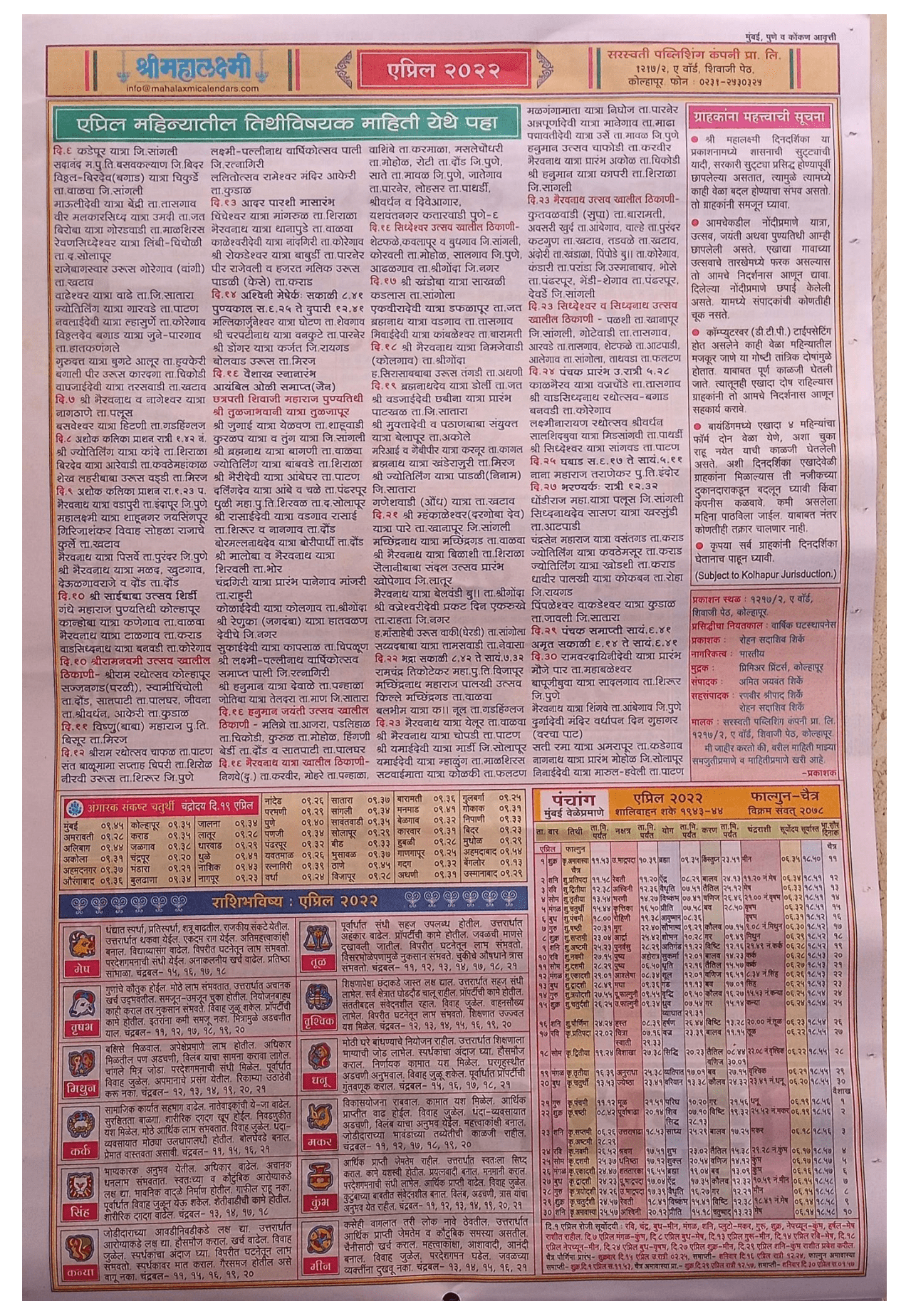 Mahalaxmi Calendar Marathi May 2022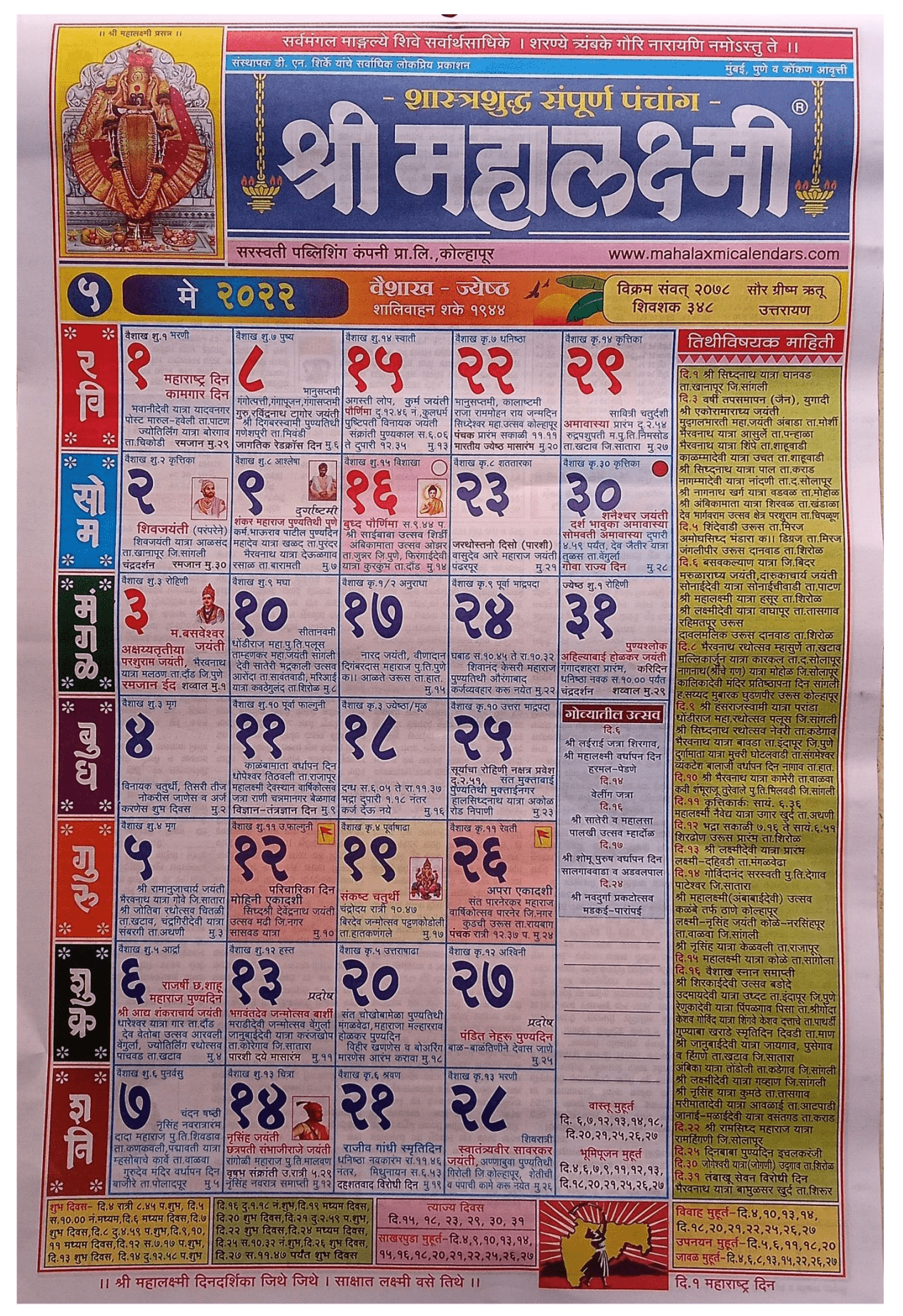 Mahalaxmi Panchang Marathi May 2022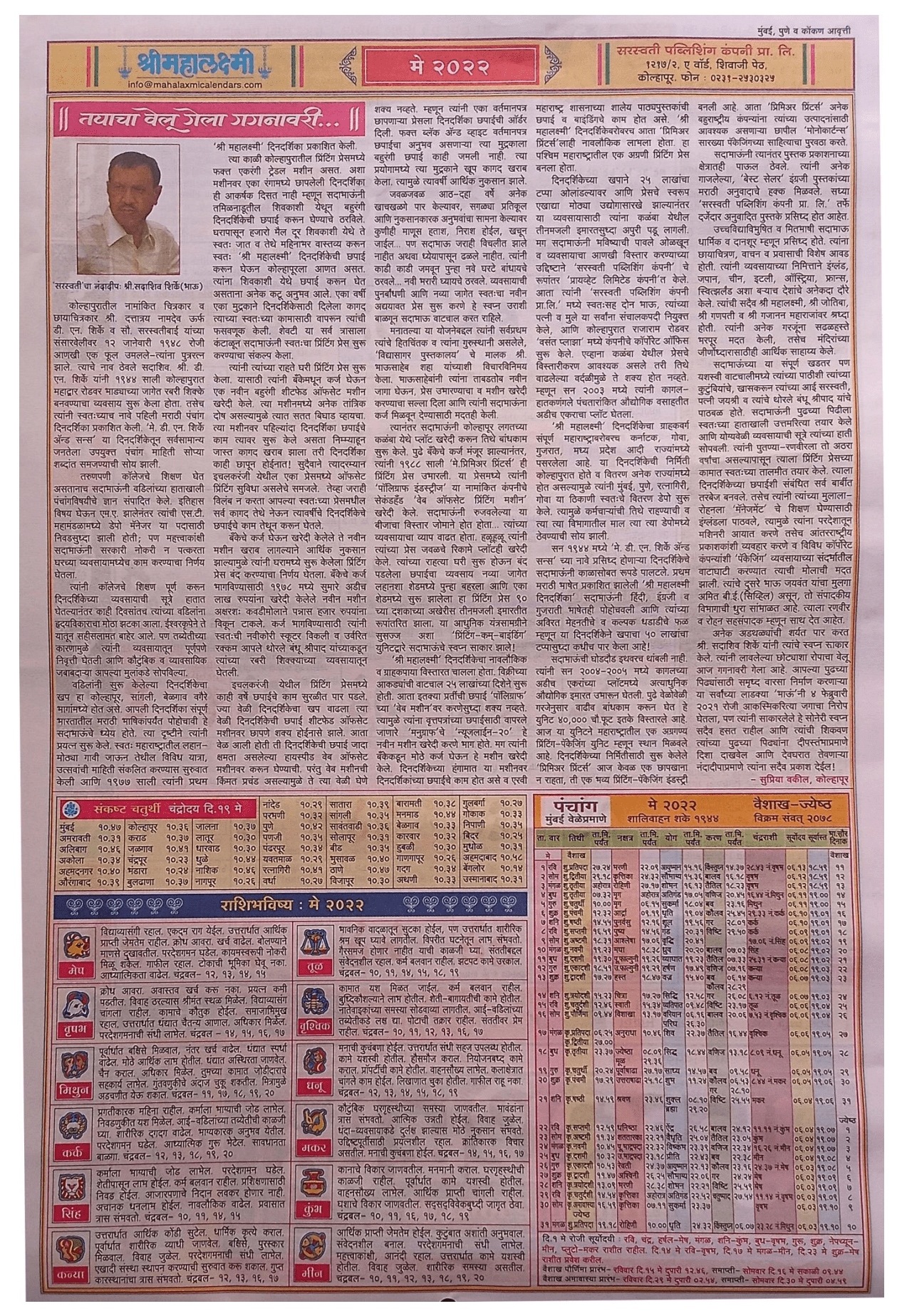 Mahalaxmi Calendar Marathi June 2022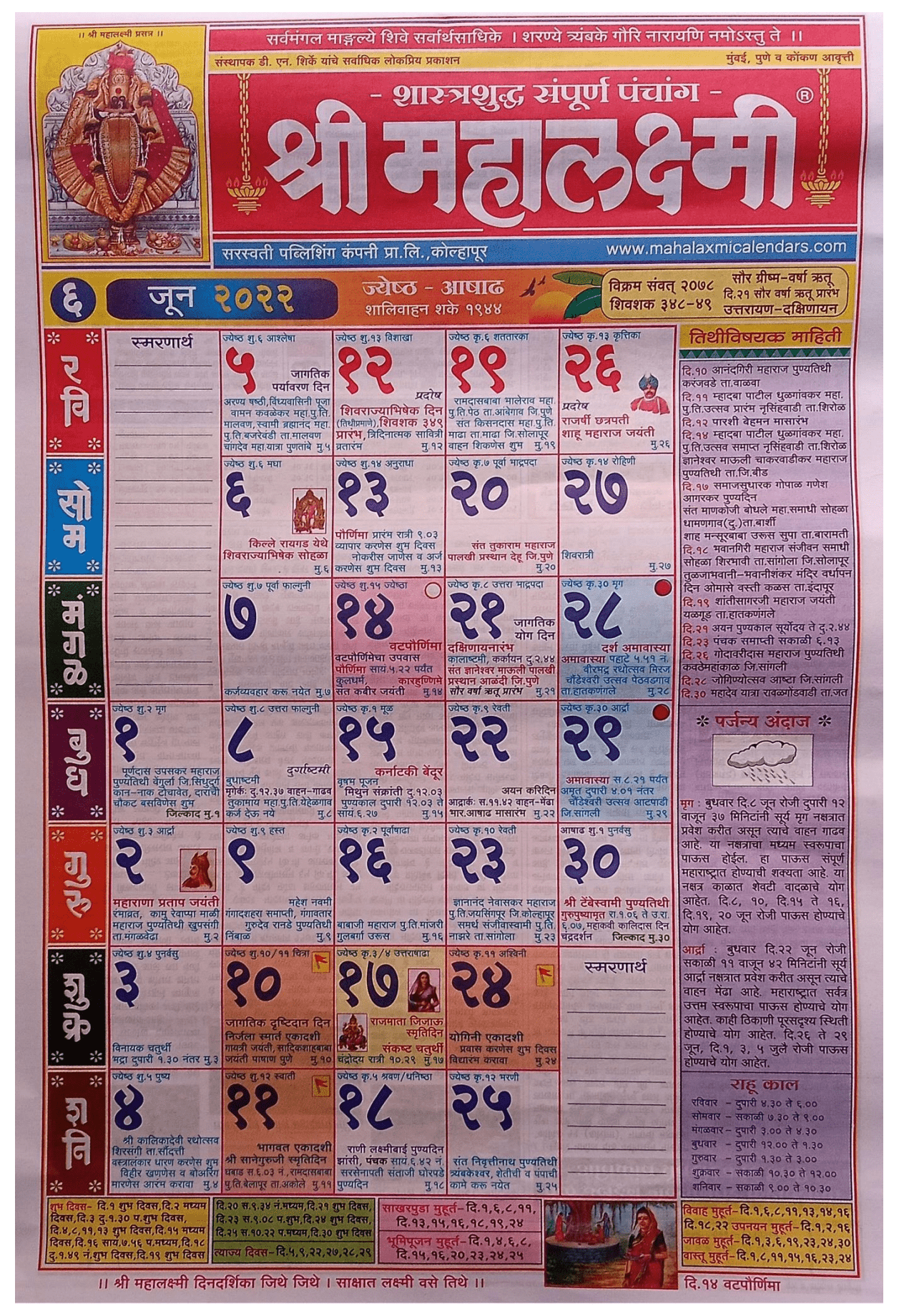 Mahalaxmi Panchang Marathi June 2022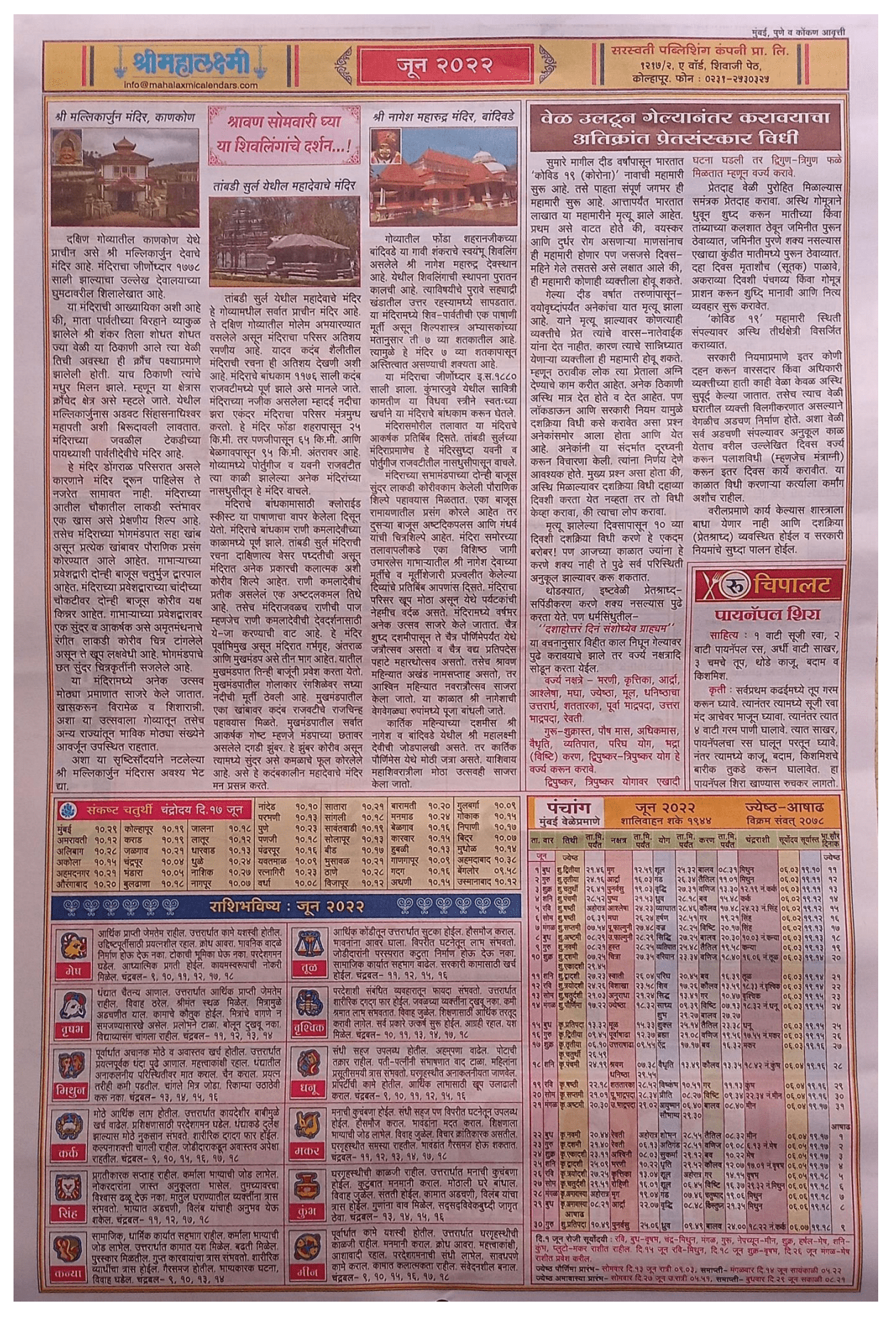 Mahalaxmi Calendar Marathi July 2022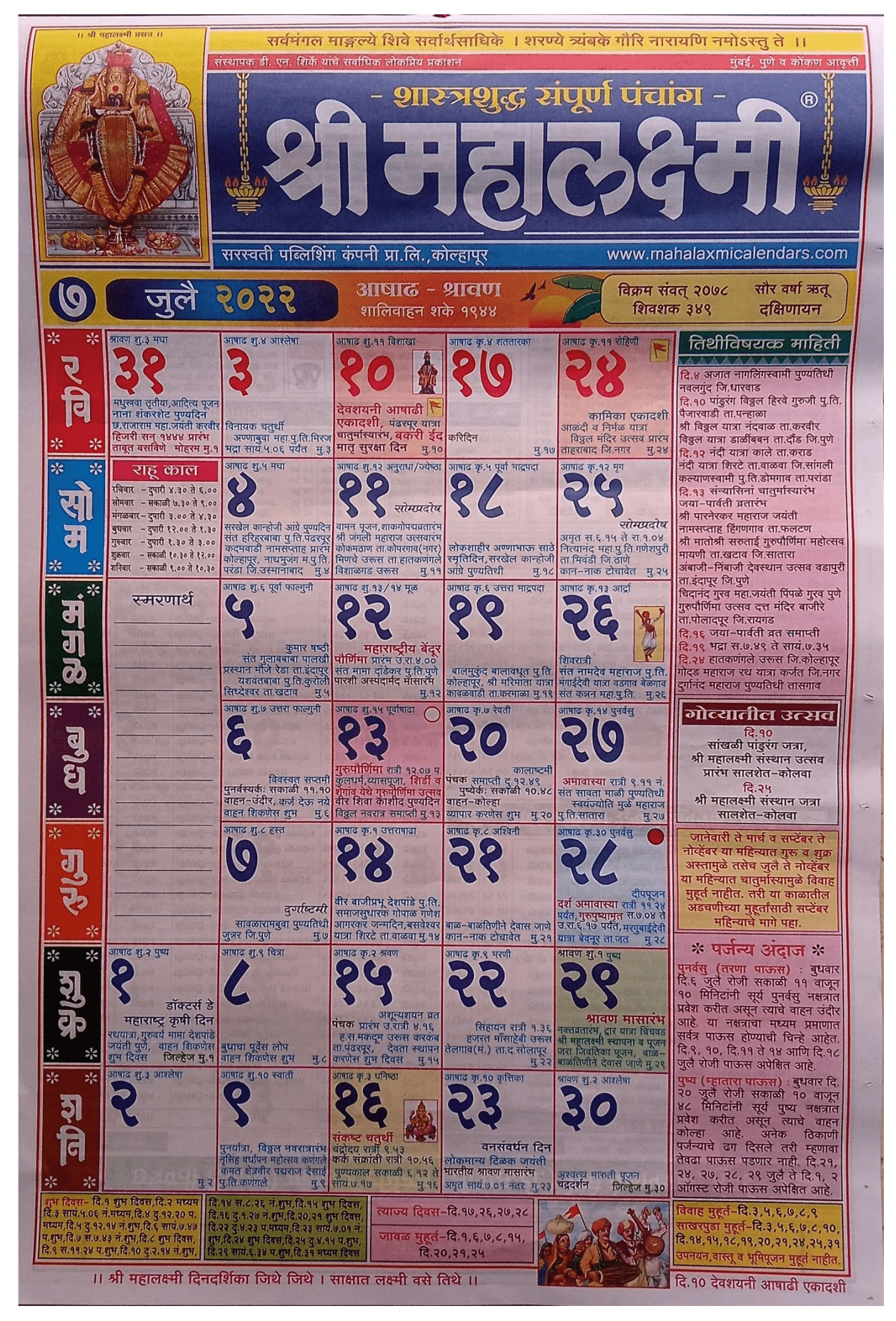 Mahalaxmi Panchang Marathi July 2022
Mahalaxmi Calendar Marathi August 2022
Mahalaxmi Panchang Marathi August 2022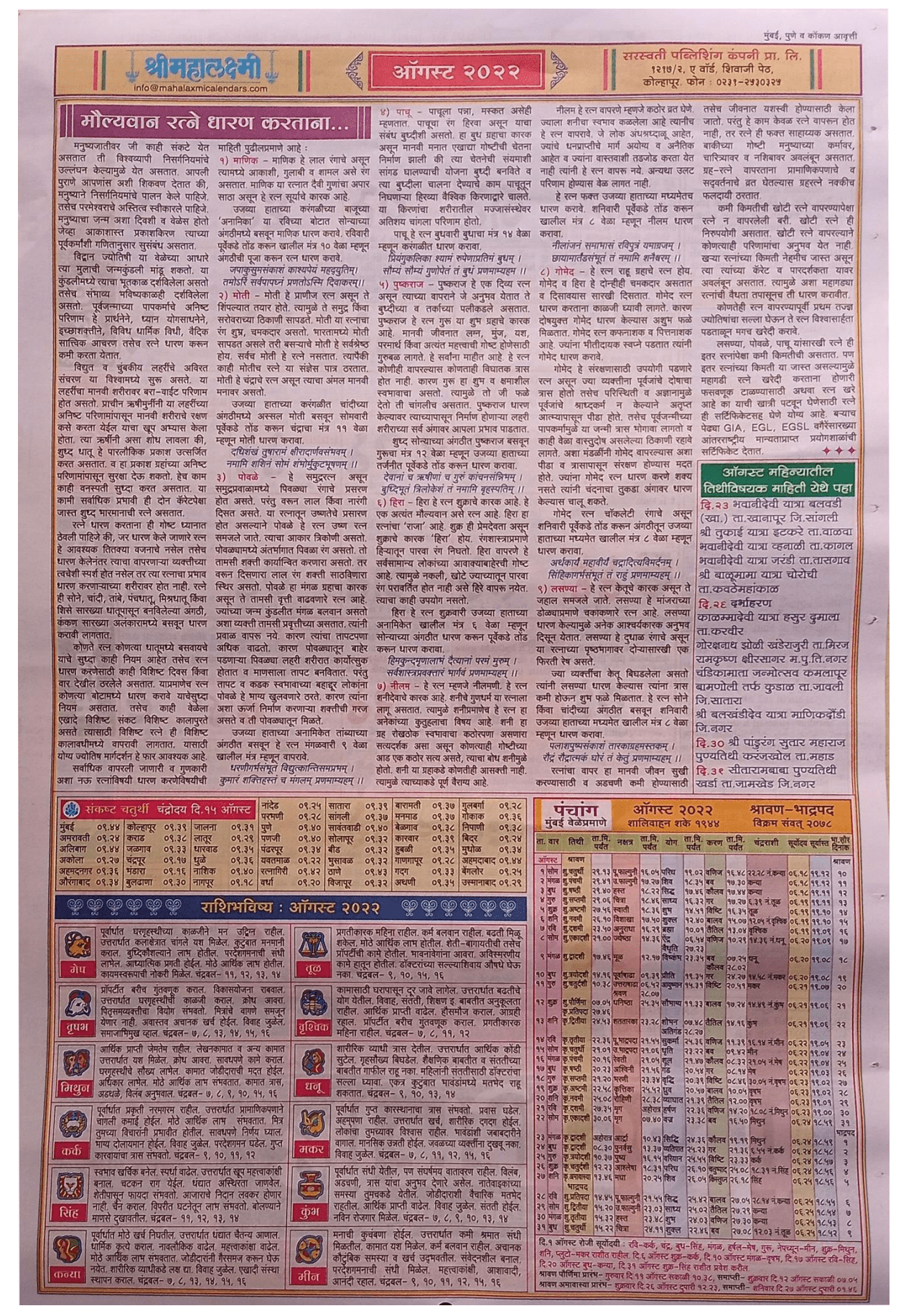 Mahalaxmi Calendar Marathi September 2022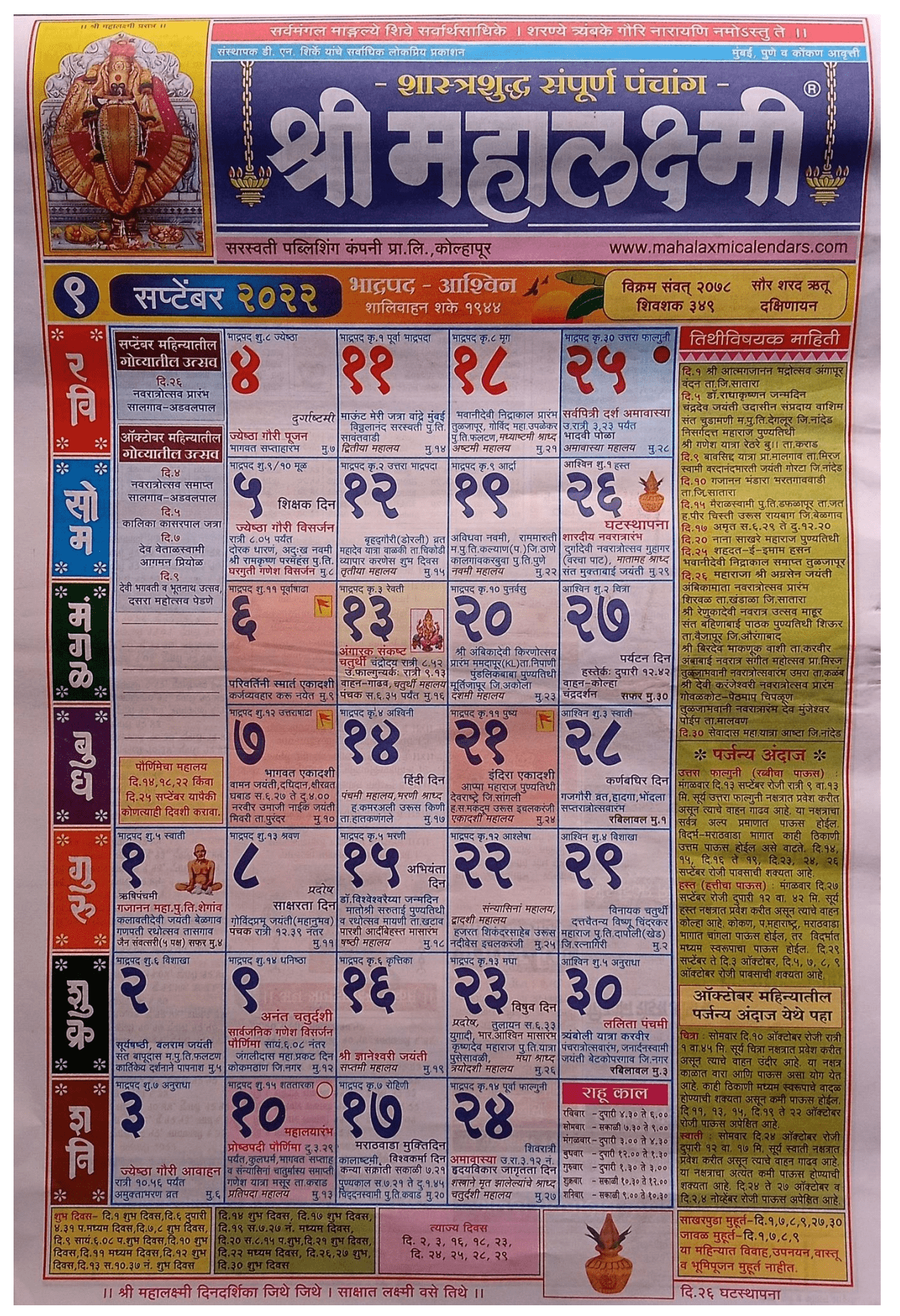 Mahalaxmi Panchang Marathi September 2022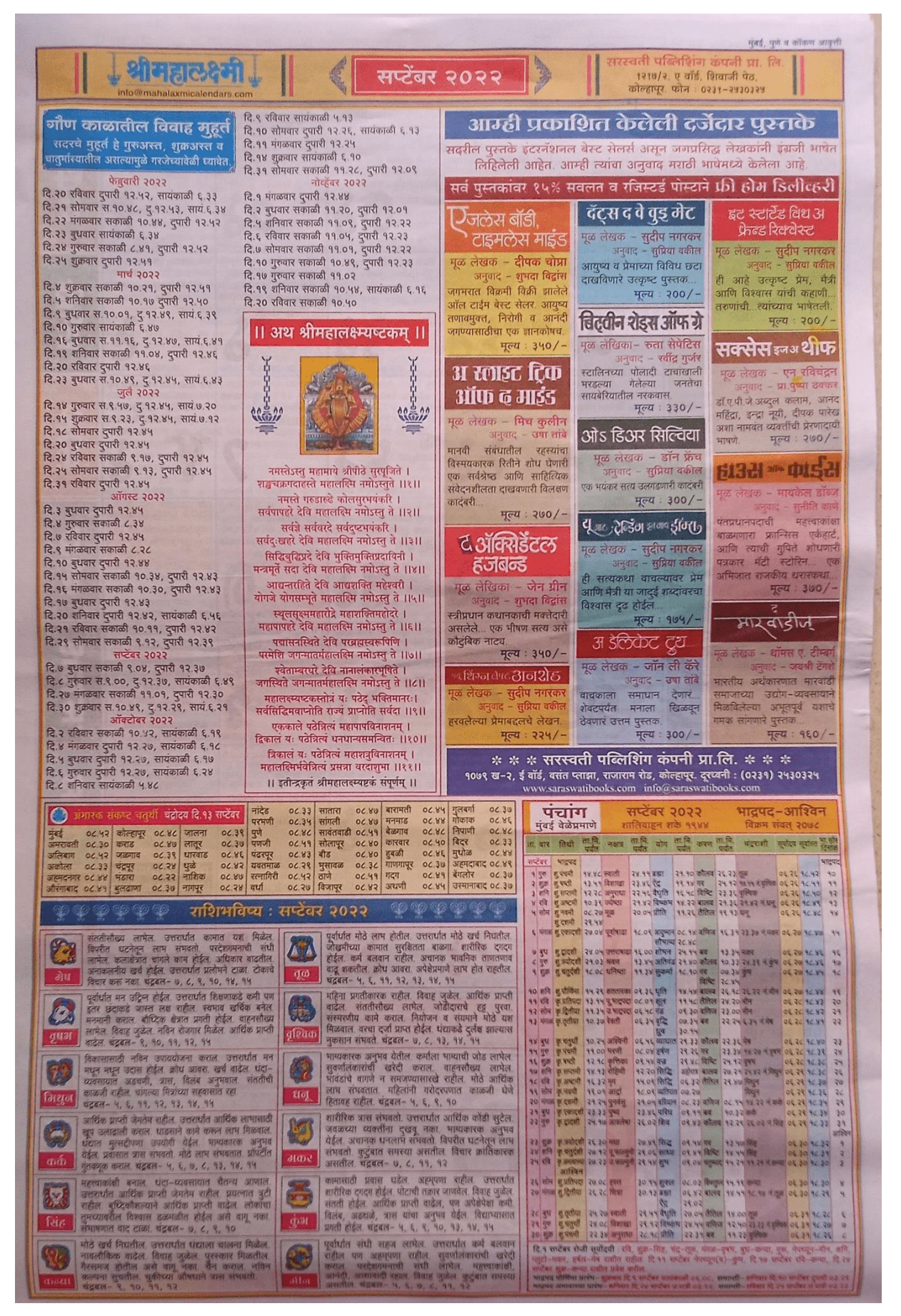 Mahalaxmi Calendar Marathi October 2022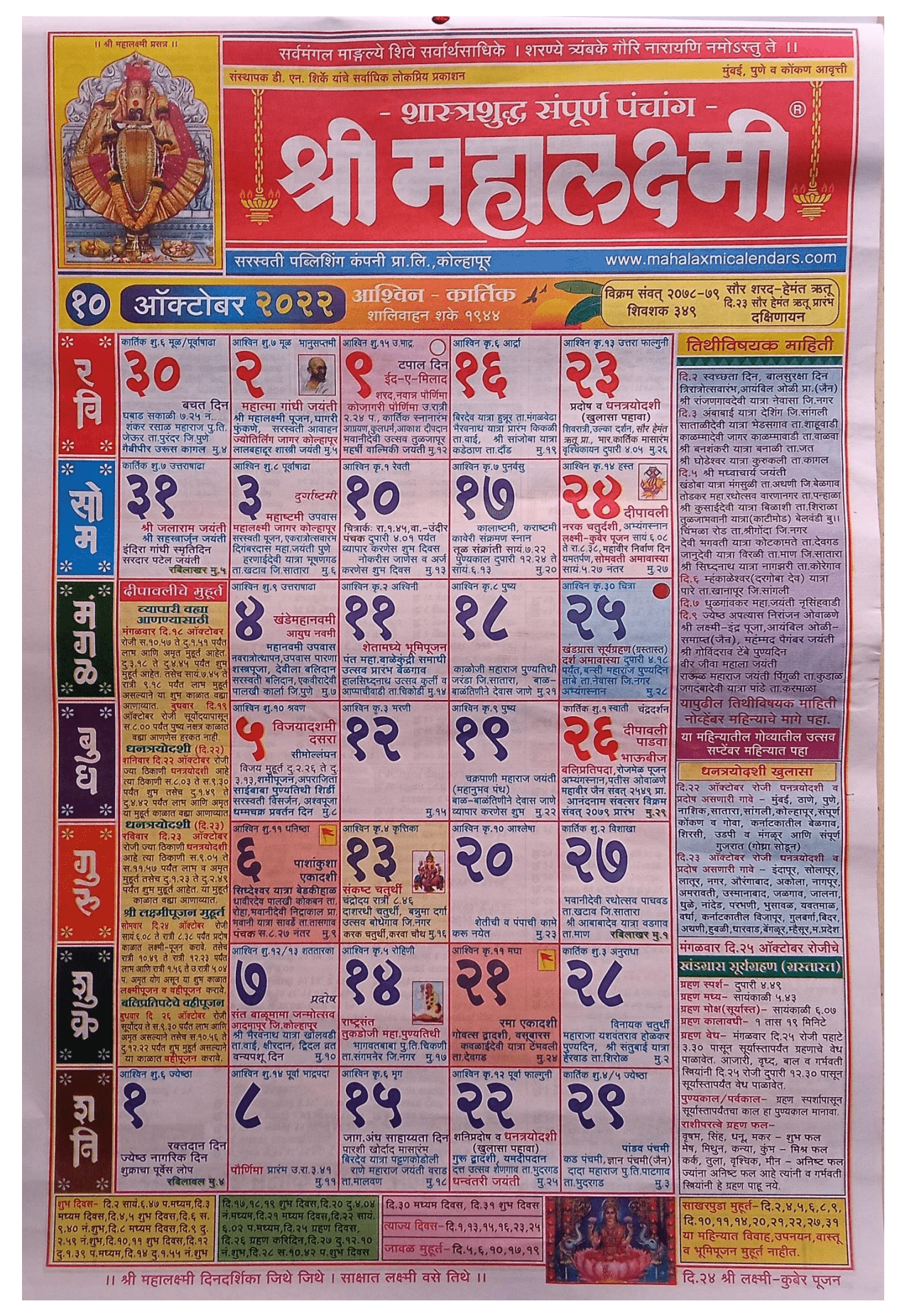 Mahalaxmi Panchang Marathi October 2022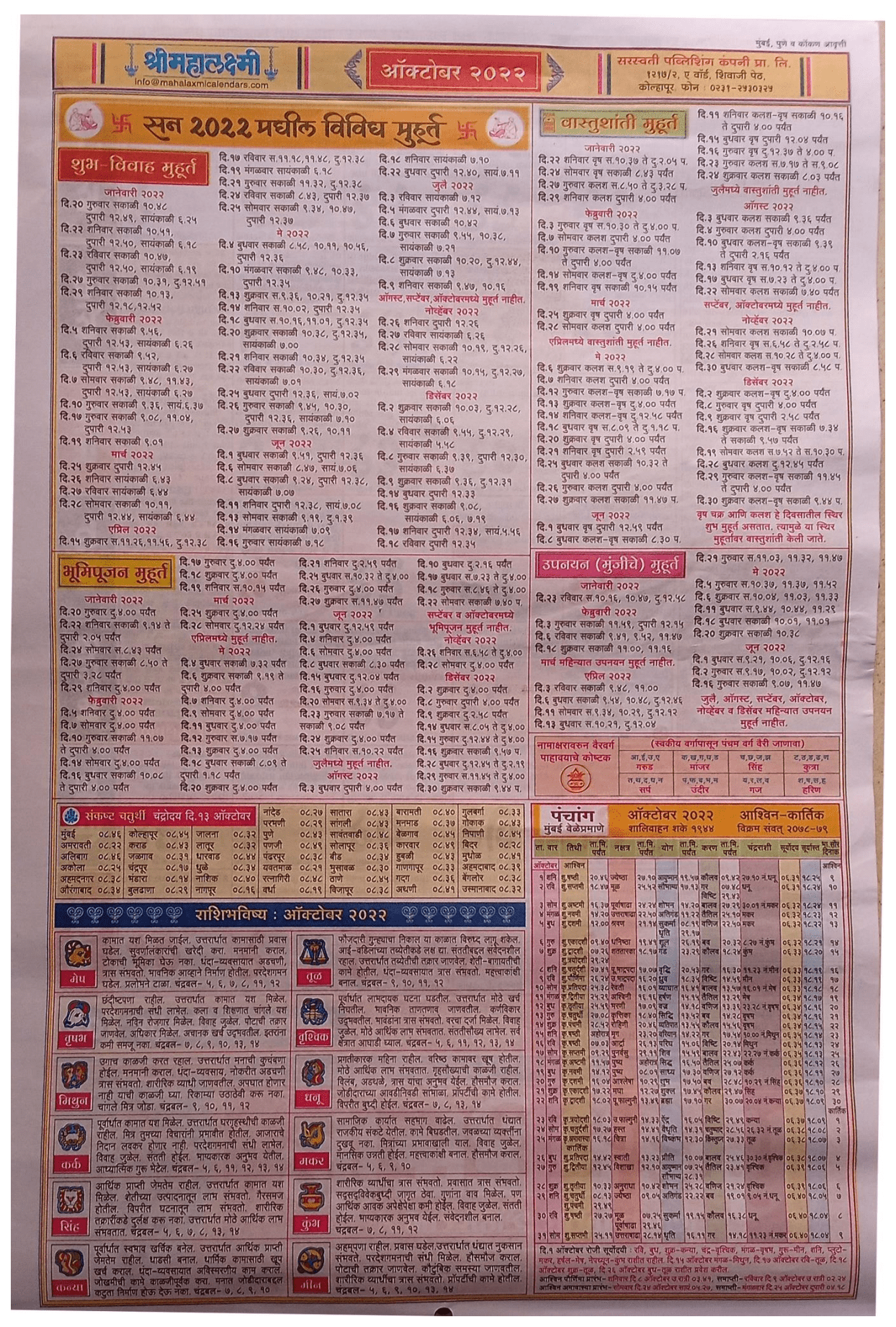 Mahalaxmi Calendar Marathi November 2022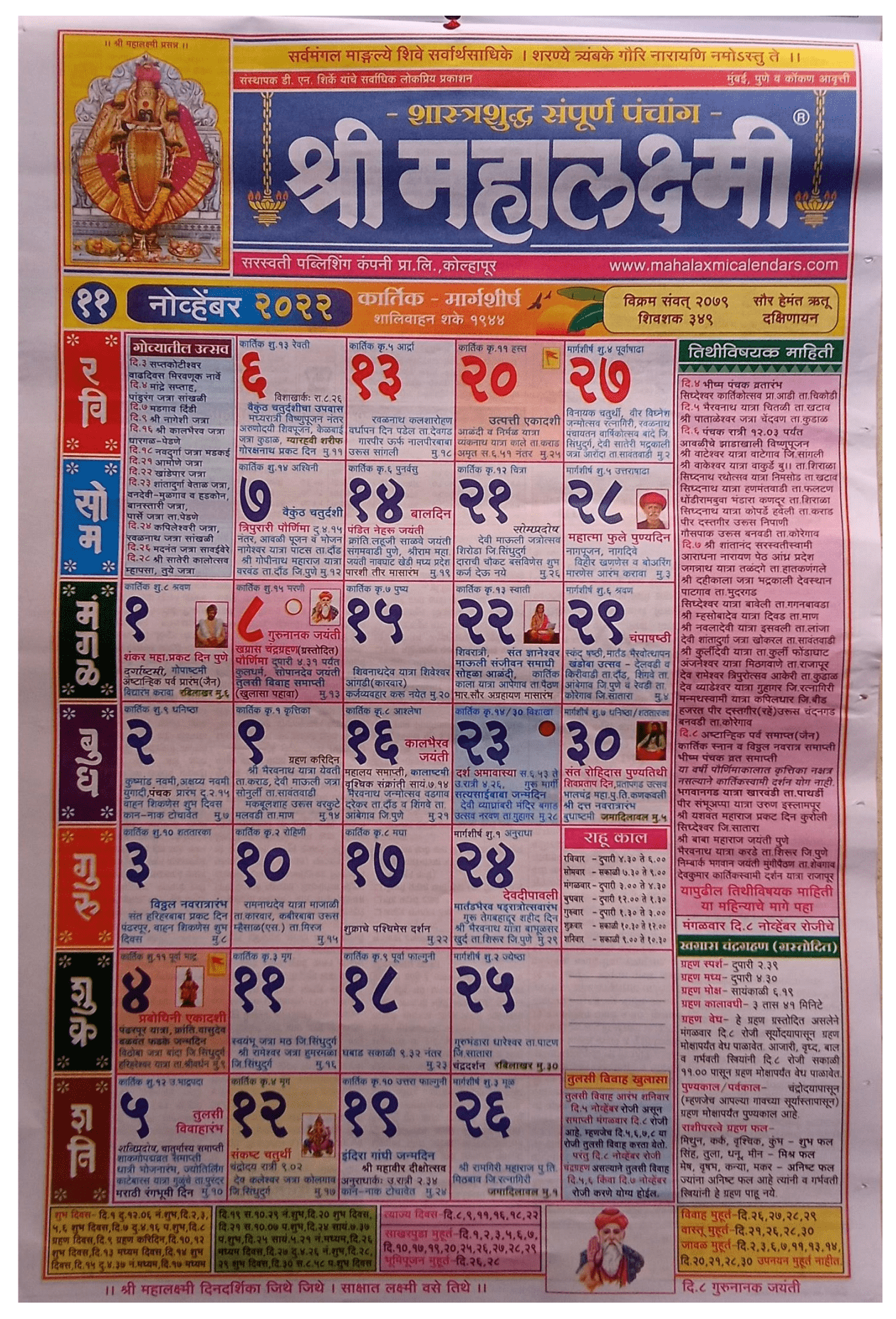 Mahalaxmi Panchang Marathi November 2022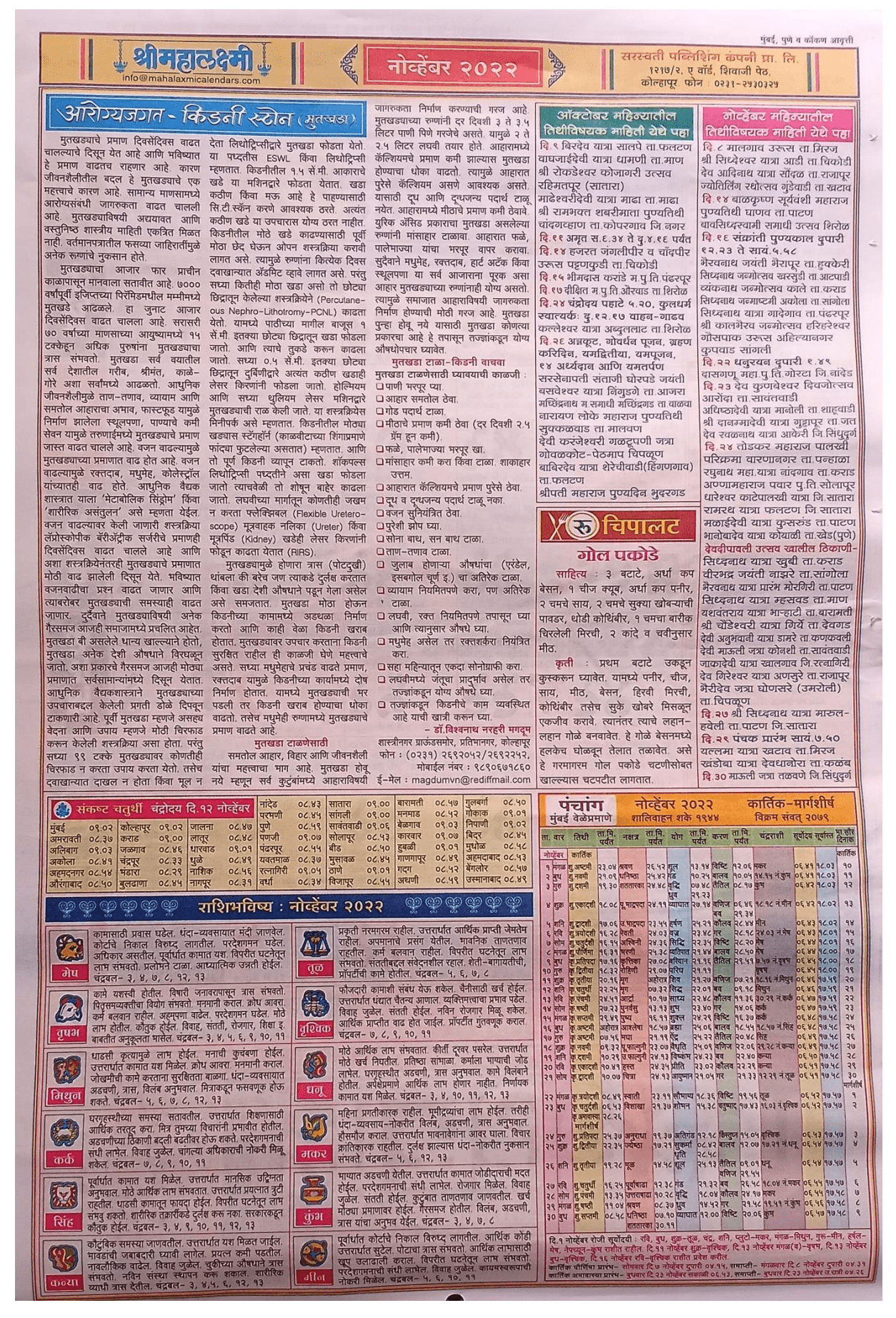 Mahalaxmi Calendar Marathi December 2022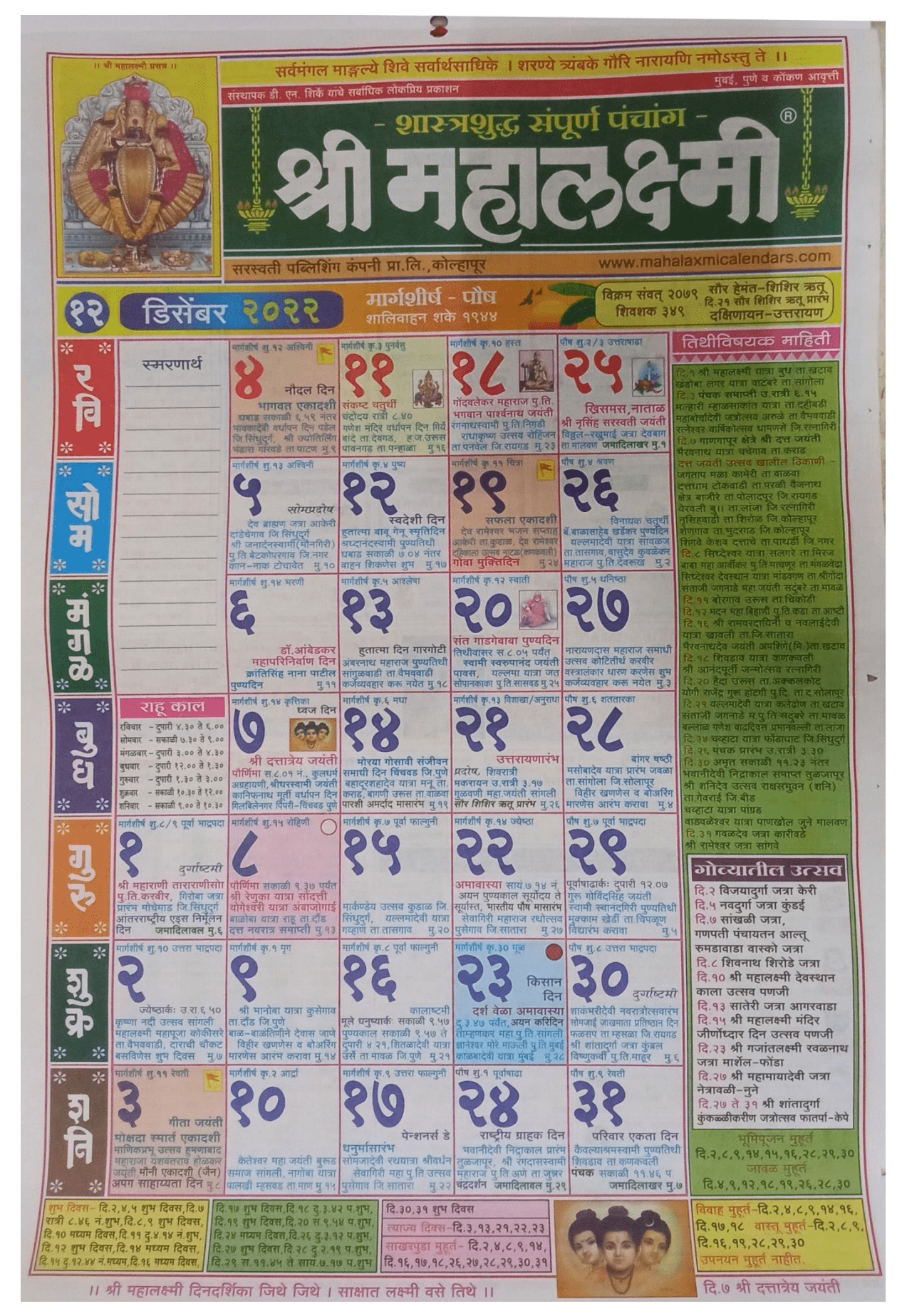 Mahalaxmi Panchang Marathi December 2022